Go ahead and call TobyMac's music – the latest of which is the album Eye On It that debuted at #1 across iTunes charts last week – Christian rock if you want. And call the music made by Eric Church and Colt Ford country. Just as long as you realize that those entertainers may not stay firmly in those boxes.
There's a reason you'll see the sometimes rapping TobyMac pop up around country concerts and in country-flavored venues, and that's not just because of the close connection between Christian and country formats (think Elvis Presley). It's because anyone who listens to TobyMac music, including on his just-released album, will hear some distinct roots sounds a la John Oates' solo work. And who ever thought half of the pop group Hall & Oates would have such a soulful sound before he made that sound known in Nashville?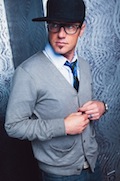 "The way I work is sort of stockpile ideas and start to pursue them," said the GRAMMY Award winner who was formerly with DC Talk. "I might have ideas for melodies but I mostly concentrate on lyrical ideas about things that are moving me at the time, things that are setting off emotion in my life whether that emotion is love, joy, or  pain."
To do that, TobyMac draws on inspiration from everyone from Hall to The Police to Bob Marley. Doubt it? Listen to the literate, heartfelt lyrics a la Hall, the roaring guitars a la the Police, the beats reminiscent of Marley. Perhaps what's most interesting is that if you listen to the often electronic whirl that is TobyMac and didn't hone in on the lyrics, you might miss that he's a Christian.
"I'm not looking for a body of work that all sounds the same," said TobyMac, though he noted that Christianity is the thread that ties his work together. "Creatively, I try to get into songwriting mode which means programming the drums and the bass and instruments like that, having at least one organic instrument like a Wurlitzer or acoustic guitar and writing the melody and lyrics. I always feel like the melody is supporting the lyrics I've written and that's how I talk to people."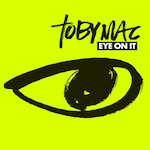 Even for a musical veteran like TobyMac, though, letting people hear his thoughts about personal experiences and relationships comes with a bit of risk. Yet as he's crafted his music, he has found that such exposure frees his creativity and allows more nuances to seep into his sound. You can hear that clearly on the 18 tracks on Eye on It that examine pain yet lead to relief and hope. Indeed, TobyMac is an 11 million-plus selling artist just because he tells familiar stories in fascinating ways.
"I want to let people know what is going on in my life but in a poetic, artistic way," he said. "Hopefully some of these songs penetrated the walls of peoples' heart[s] and caused them to think. Obviously, there's a spirituality to the music and, obviously, if people leave my show I think maybe feeling like they would love to be closer to God and their friends and closer to their families, that would be amazing. If people are moved in that way, to me, that is the most satisfying thing I can achieve."
Find out more about TobyMac at his official website.
More like this: