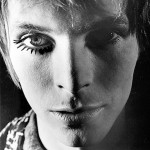 Happy 66th birthday to the one and only David Bowie! As a special birthday treat, the glam rock legend has released his first single in over a decade titled, "Where Are We Now?" Melodious, somber and enticingly Bowie, the new track serves as a peak into Bowie's upcoming album, The Next Day, which will be released March. 12 in the U.S. You can view the music video for the new single, along with the track listing for The Next Day after the jump.
Track Listing
The Next Day
Dirty Boys
The Stars (Are out Tonight)
Love Is Lost
Where Are We Now?
Valentine's Day
If You Can See Me
I'd Rather Be High
Boss of Me
Dancing Out in Space
How Deoes the Grass Grow?
(You Will) Set the World On Fire)
Heat
So She (Bonus Track)
I'll Take You There (Bonus Trac)
Plan (Bonus Track)
If you like David Bowie check out OurStage artist JAMESPARKER.
More like this: