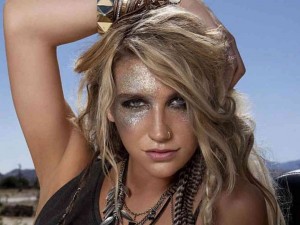 If you've ever wondered what Ke$ha is up to when she's not feeling like a sabertooth tiger and living hard just like [she] should, you're about to find out. With the premiere of her new documentary series, Ke$ha: My Crazy Beautiful Life to MTV this April, fans will get an inside look at the singer's antics as she records Warrior, travels the world, and attempts to find love as her fame rises. You know, the kind of things we all struggle with.
You might have heard my voice on the radio, seen me onstage or in a music video, but that's only a part of the story, Ke$ha said in a statement. With this documentary series I'm revealing a more complete picture of what my life is really like. It's not all glamorous, but it's all real.
You can check out the promo trailer below.
If you like Ke$ha check out OurStage artist Casey Desmond.
More like this: