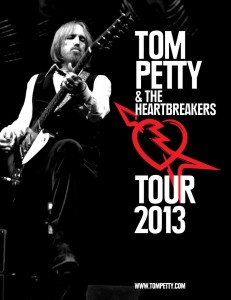 Will it be five songs from Full Moon Fever, several selections off the Greatest Hits, and the singles from the last four records?: Oh, I kid. America's subjectively greatest rock band, Tom Petty and the Heartbreakers have announced a pair of "intimate" residencies at New York's Beacon Teater and LA's Fonda Theater. "There's no telling what we'll do," Petty says.
Smiths and Stones: Last night at the NME Awards in London, Ronnie Wood of The Rolling Stones got up with ex-Smiths guitarist Johnny Marr to perform the latter's classic "How Soon Is Now?" It was weird and good.
Yorke's gotta dance: In the new video for Atoms For Peace's "Ingenue," Radiohead frontman Thom Yorke busts out with some moves that put his performance in the "Lotus Flower" video to shame. It is also weird and good. Atoms For Peace is made up of Yorke, Nigel Godrich, Flea, Joey Waronker, and Mauro Refosco.