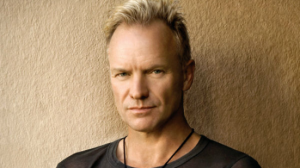 After ten years of relative radio silence, Sting has announced plans to release a new album entitled The Last Ship later this year.
Set for release September 24 via Cherrytree/Interscope/A & M Records, The Last Ship puts to rest rumors that Sting would soon be announcing his retirement from music. Billboard reports that the music tells the story of the declining shipbuilding business in Wallsend, England, where the real life Gordon Sumner grew up. No further details are currently available.
If there was ever a time when an aging music icon was needed to prove lasting songs can still be made for the pop world, it's now. That said, I'm not sure Sting is the man for the job. Comment below and let us know your thoughts.