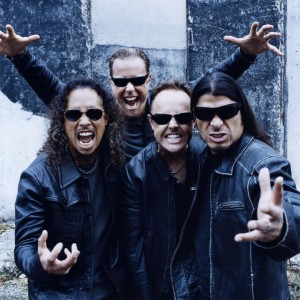 Metal legends Metallica have released a live cut of the classic "Master Of Puppets" taken from their upcoming 3D film, Through The Never.
Surfacing online just two weeks after the trailer premiere for Through The Never, the performance of "Master Of Puppets" offers fans their first true taste of Metallica's first theatrical effort. The film combines concert footage, some of which is shown in the clip, with a plot about young boy trying to make it to the venue in the midst of a massive riot. We knew the performance would be larger-than-life, but we had no idea just how epic things would get until this performance rolled through HQ this afternoon. You can stream the clip on Rolling Stone.
Through The Never opens in IMAX 3D at the end of September, then expands to regular screens nationwide in early October. We'll be in attendance opening night. Will you?