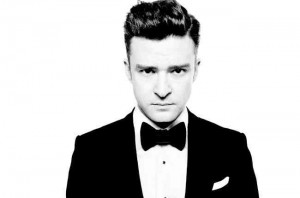 Another week, another killer cover courtesy of our pals at BBC Radio 1.
Justin Timberlake has become the latest pop star to record a live cover while visiting the BBC studios. While the majority of these performances take place in a small recording studio, Timberlake actually put on a live showcase for a select number of fans and Radio 1 crew members, and it was later uploaded to YouTube. During his appearance, Timberlake debuted his interpretation of The Jacksons smash, "Shake Your Body Down (To The Ground)," and fans went wild. You can now view the performance at the end of this post.
There seems to be no end in sight for Justin Timberlake's current promotional run. He's been on nearly every talk show stateside and, as evidenced by this video, is quickly making his way across Europe. His new album, The 20/20 Experience – Part 2, hits stores September 30. Comment below and let us know your thoughts on this performance.