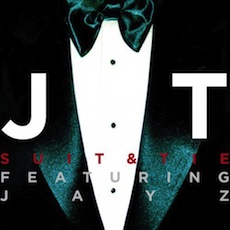 It is hard to believe half a decade has passed since Justin Timberlake last topped the pop charts, but all that is about to change.
Last night Justin Timberlake officially returned to the world of music with the release of his comeback single, "Suit & Tie." Featuring a guest appearance from Jay-Z and production from Timbaland, the track proves once and for all that no one understands where the future of pop is headed quite like Timberlake. It's a song with a foundation rooted firmly in classic pop song structure, but with enough spice to make everything feel new once again. You can stream "Suit & Tie" below.
In addition to releasing his single, Timberlake also revealed plans to release a new album entitled The 20/20 Experience later this year. Stay tuned for more information in the coming weeks.
If you like Justin Timberlake, be sure to check out OS artist Ty Mayfield!