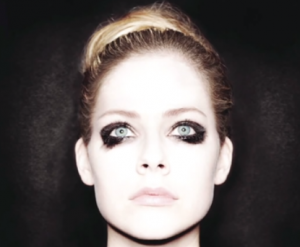 The most taunted couple in pop music have just released the ballad you soon won't be able to avoid.
Not long ago, a number of popular music sites began reporting that Canadian pop star Avril Lavigne had recorded a duet with her new husband, Nickelback frontman Chad Kroeger. The couple remained quiet on the topic, but this morning that gossip was confirmed when a new single, titled "Let Me Go," found its way online. You can stream the track at the end of this post.
Things have been a little rocky for Avril Lavigne in recent years. The twenty-something has been dealing with a divorce and a somewhat stalled music career. "Let Me Go" finds Avril attempting to shake off the shackles of her past in favor of a fresh start, and the results are actually not uninteresting. Kroeger's appearance is very subdued, so that's something.
There are already rumors that additional collaborative songs between Lavigne and Kroeger exist, but at this time no information confirming such talk has been released. Comment below and let us know your thoughts on "Let Me Go."