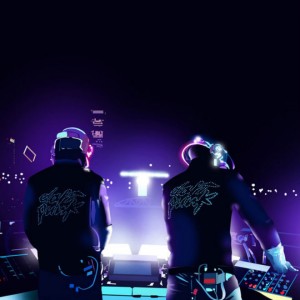 Man, I hate capitalizing GRAMMYs. I'm supposed to use a little â"¢ too, but sometimes a man's gotta draw a line. COME AT ME, GRAMMYS!
Anyway, Kendrick Lamar confirmed via Twitter that he'll be one of the featured performers on the GrAMMmy telecast on January 26th. The rapper has been nominated for Album of the Year, Best New Artist, and Best Rap Album. Lamar will apparently be joined by Imagine Dragons.
Now comes news, via Rolling Stone and confirmed by executive producer Ken Ehrlich, that Daft Punk will also be performing. I only hope this gives Stephen Colbert more opportunity to take shots at them for canceling on him in favor of the VMAs.
Now please enjoy these selected responses to Lamar's tweet.
Prediction:
@kendricklamar you wont win macklemore is better

" Kelsey (@KelseyHilson) December 19, 2013
Prolly:
@BIGNOAH256 @kendricklamar @TheGRAMMYs @CBSTweet that performance prolly will be weak

" Doudou (@martian_Mulah) December 19, 2013
Nobody care – that's an order from your Empress!:
Nobody care… Buy BEYONCí‰ on iTunes @kendricklamar: Jan. 26, 8pm. I'm performing @TheGRAMMYs on @CBSTweet #GRAMMYs

" Empress Yoncé. (@EmpressBeysus) December 19, 2013