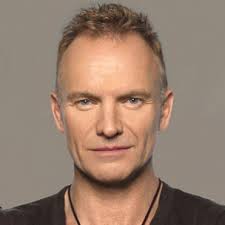 Ok, so Sting having a musical is a little weird. But if you're as intrigued as I am, you can catch his Broadway debut of "The Last Ship" on October 26th, with previews beginning September 30th at the Neil Simon Theatre. Inspired by Sting's personal memories of growing up in a northeast England shipbuilding community, the story follows a man who travels the world for 14 years before returning to find the shipyard's future in shambles, and his love engaged to someone else.
"People ask if it's autobiographical. The only real answer is I think it's emotionally autobiographical but it's not autobiographical," explains producer Jeffrey Seller. "There's no rock singer in 'The Last Ship.' But I certainly think that Sting is inspired by his youth and he's working through a lot of emotions that all of us are working with as we get older."
Before making its Broadway debut, the play will premiere at Chicago's Bank Of America Theatre next summer, and include lead cast members Michael Esper (American Idiot, The Lyons) and Rachel Tucker (Wicked). Of course, the musical will also include several songs from Sting's latest release, The Last Ship, which inspired the show, along with several new songs.
"I have continually been impressed by and rewarded by Sting's depth of musical knowledge," Seller said. "Sting certainly came to this never having written a musical but he has been an extraordinary student of musical theater, he's an extraordinary collaborator and he has been an ideal artist in making this play."
Will you be checking out Sting's new musical?
More like this:
Sting Announces New Album ˜The Last Ship'
Sound And Vision: Reunited Bands Try To Make Lightning Strike Twice
Bruce Springsteen To Headline NBC Benefit Concert For Hurricane Sandy Victims