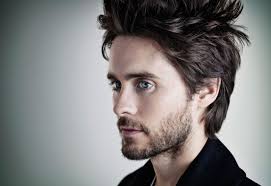 The Oscars may not have been as music-packed as January's Grammy Awards, but that doesn't mean there wasn't room for a couple stand-out performances, and even a little award action for 30 Seconds To Mars frontman Jared Leto.
Just months after receiving a Golden Globe for best supporting actor, 30 Seconds To Mars frontman Jared Leto won an Oscar under the same category for his role in Dallas Buyers Club. In his acceptance speech, Leto not only thanked his mother, but "all the dreamers out there," mentioning Ukraine and Venezuela, as he said "we are here and as you struggle to make your dreams happen, to live the impossible, we're thinking of you tonight."
Karen O of the Yeah Yeah Yeahs and Vampire Weekend frontman Ezra Koenig performed a beautiful rendition of their track, "The Moon Song" from Her. The track was up against "Happy" from Despicable Me 2, "Ordinary Love" from Mandela: Long Walk to Freedom, "Let It Go" from Frozen, and "Alone Yet Not Alone" from the film of the same name.
Also taking the stage was U2 with a performance of "Ordinary Love." No strangers to being Oscar nominees (the band was nominated in 2003 for "The Hands That Built America"), the band gave a moving performance, playing against a backdrop of photos of the late Nelson Mandela.
You can view a full list of the evening's winners
here
.
More like this:
Golden Globe 2014 Winners: Jared Leto, U2, Alex Ebert
30 Seconds To Mars Release Up In The Air Lyric Video
Vampire Weekend Perform On ˜Jimmy Kimmel Live!'