We've brought you a lot of album reviews, OurStage artist features and playlists here on the Folkin' Around series. If you recall our feature on Pocket Satellite, you may remember that the use of harmonies is a common and current folk practice. We showed you Matthew Perryman Jones' and Katie Herzig's performance of "Where the Road Meets the Sun" as an example of girl-boy harmonies (P.S., have you caught Katie Herzig with OurStage artist Andrew Belle in the new video for "Static Waves"?).  Well, we've now reached the end of our road here on Folkin' Around and we've decided to bring you a Q&A with Matthew Perryman Jones himself.
Jones is an accomplished singer/songwriter from Nashville, TN, and he has the track record to support that resume. He's been featured on countless TV shows and has toured the globe. Check out what he had to say about songwriting, television licensing and his current projects.
OS: Your style seems to combine folk songwriting with electric arrangements. At what point in the writing process do these extra layers come in, and do you work with producers to achieve them?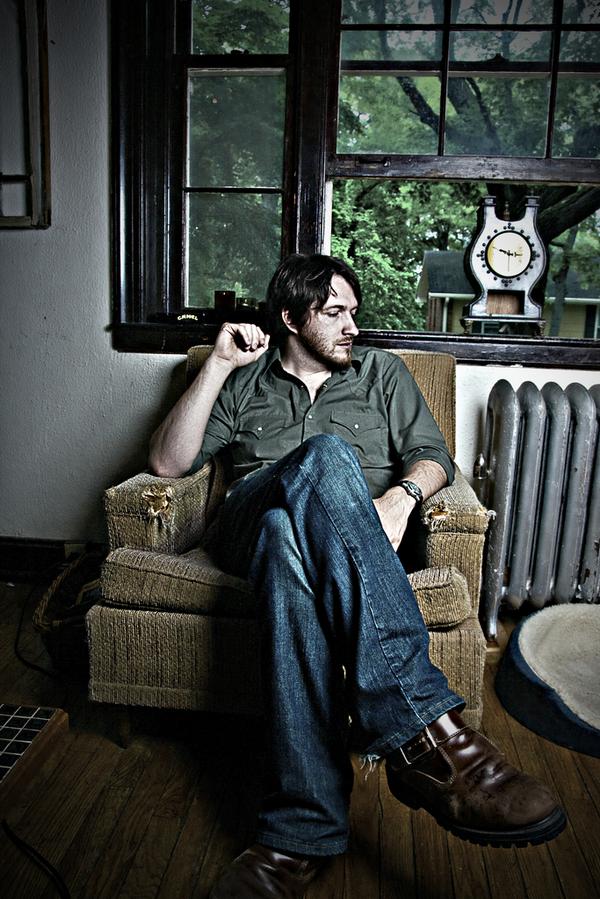 That's the stuff that goes back to when I was younger"REM, the old-school U2. So I've always lived that, and I really wanted to make some records that incorporated more of an environment for the song; I wanted to create with different instruments. I did a record in 2000 which is definitely more of a folk-based thing. But during the last couple of records, I've been working with a producer that I really like"how he arranges the songs and the sounds he's been able to get. I just didn't want to be the guy with the guitar. I was personally getting tired of that"I spent most of the nineties just me and my guitar. So I really wanted to explore creating a musical environment for the song. It's funny because the next record I do is probably going to be more stripped down. You kind of tend to swing one way or the other, because you get tired of one thing and you've got to just go to the next thing. So the next record might be completely different than the last two.
OS: Some of your most striking accomplishments are effective song placements (probably Grey's Anatomy is the most notable). Do these placements change your outlook on the songs?
MPJ: Oh, that's an interesting question. I don't know if I've really thought about that too much. Every time it's been really cool"I don't see every one that airs. I've noticed on most of them, they've been really cool. I felt they were really appropriate; they want to hear a certain kind of emotion. Even thematically, the song may be a different thing, but there's an emotion that they're going for. The folks that work in film and TV that are placing the songs are really tasteful. So it doesn't really change my outlook on the song.
There was a song called Swallow the Sea off my last record that was on Royal Pains. They played it during a time where there was this guy who was a drug addict and he was going through withdrawal. That was one where I was like Man, they really got the feeling of the song. It's a song about futility, and it was kind of like the culmination of this guy's story, coming up to his withdrawal. The film/TV thing that's going on today, what I really appreciate is that the people really do listen to the music. They're not looking for a hook or how short the song is. They're like what does this song mean and what does it feel like? They're putting it up against real life drama, so they want it to be real. Which is the refreshing part about it. They want something that's human, that's real, that's emotive. It's really what music should be.
OS: "Where the Road Meets the Sun" is a very interesting collaboration with Katie Herzig. How did you two work together as far as writing this song?
MPJ: There's actually a pretty cool story to this song. We write together quite a bit. It was probably about two or three years ago; we just got together and wrote the song in my kitchen. We came up with it and really liked it. It was originally about a scene in Central Park. Angel wings spread over water, one wishes. It's that famous fountain in Central Park that everyone goes to with the angels over it. It's just a story about two people. So we wrote it, and it just kind of sat around. We put the lyrics and GarageBand recordings on both of our computers. And it happened that both of our computers at different times had crashed and we lost all of it.
We were actually asked to have a song in a movie that I think was called Dear John. They had asked us to write a song together for the movie. I was like, What was that song we wrote a while ago . . . ? Katie was like, Well, I lost it when my computer crashed. We thought it would be awesome if we could remember but we were really having trouble. Then I got a text from Katie at like 2 in the morning saying that she remembered it. She apparently was just going to sleep and the song just came to her. So she got up, went to her computer and recorded everything she could remember. So we got together and finished the song. And that's how it came about. The Dear John people decided it just didn't fit for the scene. We had recorded it and everything, and like two weeks later it ended up going onto the season finale of Grey's. I'm glad we rediscovered it, because I really like it.
OS: You've got a show coming up with Herzig. When was the last time you played with her?
MPJ: I've done some shows and she'll come up and sing with me. If she's around, we'll try and do that song together. We've done a couple tours together, but that's been a few years. There was this one time where she was playing in Atlanta and I was at home in Nashville, and people were requesting Where the Road Meets the Sun. So she called me on the phone and I basically sang the song on speakerphone into the microphone live in Atlanta. I don't think it really turned out that well, but it was probably pretty entertaining for the people there.
OS: It's been a while since you've done an official release. When can we expect a new one?
Currently, I'm actually working on a new full-length. I'm just in the thick of writing for it. The goal is to maybe have it out by the first of the year, but I'm not sure if that will happen. I have a lot of stuff that's different, so I'm trying to take the time to make something special.
Stay tuned for Jones' new album and, if you missed him with Herzig, stay tuned for more fall dates. Here are a couple already announced:
9/15 Vienna, VA " Jammin' Java
9/30 Birmingham, AL " Samford Univeristy