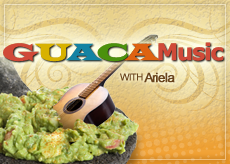 What happens when you mix a bamboo flute with percussion instruments, some drums and a touch of maracas?
That's easy, you get some great cumbia!
Considered by many as the queen of Afro-Caribbean rhythms, cumbia is a musical style that originated in Colombia around the eighteenth century as a celebration of the union of African and indigenous people. Its name comes from the African word "cumbé" that means fun or party, two adjectives that really describe how incredibly exciting cumbia can be.
As with many other popular Latin music styles, cumbia began as folklore and evolved into a more modern type of instrumentation. Today, this type of music is a staple in many high profile clubs in Colombia, and even in the rest of Latin America and the United States.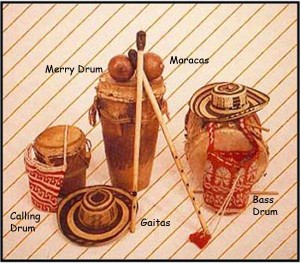 Never heard of it?
Do not worry. Here on OurStage, we have some phenomenal cumbia artists that will make you wonder why you weren't playing or dancing to this beat before. We are particularly fond of two awesome OurStage cumbia masters: Vilma Diaz, a talented singer from Medellí­n, Colombia, and Angel, an awesome interpreter of tropical cumbia.
At the young age of 20, Vilma Diaz was discovered by a record label company and was offered a recording contract. The quality and power of her voice pushed her to become the lead voice of La Sonora Dinamita, an internationally recognized tropical band. As part of La Sonora, Vilma recorded the song "Escandalo", a classic tropical hit that earned her the title of "La Diva de la Cumbia".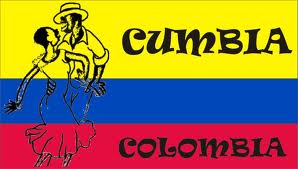 When you hear Vilma's voice, you immediately understand why they call her cumbia's diva. Thanks to her charisma and spectacular voice, she has been named honorary citizen of several cities around the globe. She has performed for relevant political figures such as the King of Spain and El Salvador's former president Alfredo Cristiani.
La Diva is also the one who leads us to Angel, another OurStage Cumbia virtuoso. Angel began his career as a percussionist. He was soon discovered by the Artistic Director of La Sonora Dinamita, who gave him the opportunity to sing back up vocals for the Diva Vilma Diaz. Once inside La Sonora, Angel's charm, energy and enthusiastic dancing earned him the nickname "The Caribbean Hurricane". As Angel writes in his OurStage profile, he was always taking everyone by storm, obtaining ovations from all audiences.
If you want to see what the "Hurricane" nickname is all about, go to Angel's OurStage profile and listen to the tropical cumbia "No Me Digas Que No". Play this song for a minute and you'll experience a rush of energy like no other you've felt before, but most importantly, you'll realize why cumbia is such a strong symbol of cultural identity for any Colombian living abroad. Sing along, dance to it and experience why, when dancing cumbia, we are all Colombianos, and no regional, economic or social differences exist among us.
¡Viva Colombia! ¡Viva la cumbia!