Most people have trouble keeping up with one or two musical projects at a time. Try being the frontman for upwards of four bands in addition to a solo project. Mike Herrera, bassist and lead vocalist for pop/punk veterans MxPx, is keeping up with his workload without any complaints. Whether writing the upbeat west coast punk that MxPx has become so famous for or applying his abilities to the rowdy, folk/Americana of Tumbledown, you'll be hearing even more from Herrera in the coming weeks.
OurStage caught up with the multi-instrumentalist to talk about his different projects, his upcoming tour and the recent departure of longtime MxPx drummer Yuri Ruley. Check out the Q&A for his answers and read on to find out Herrera's exclusive announcement of the name for the upcoming Tumbledown record.
OS: MxPx has always had a Christian vibe, without actually defining yourselves as Christian music. Why has it been important for your genre to remain neutral like this?
MH: I guess a lot of it is a personal thing. I don't know if it's the genre, but it probably has something to do with it. The most basic way to describe it is: I grew up going to church. So when I started doing music and stuff, it was part of who I was (and am). In my mind, things got a lot more complex as I got older. That's the main reason why I sort of started neutralizing everything. It wasn't necessarily a very conscious decision. As I got better at writing songs, I didn't have to be so obvious, even though most of our lyrics are pretty basic. We aren't talking about "Aqua Seafoam Shame" or anything like that. Wow, that's a weird Nirvana reference. Anyway, it's kind of a weird thing because I respect all of our fans no matter what they believe. Some of our most hardcore fans are atheist, and others are religious.
MxPx has always been about the struggle to grow up and come of age. I think the religious stuff took over in the media, but not so much in the band ourselves. I was very young for the first few records, so I was still going to youth group and stuff. But once we started touring and meeting people and playing with other bands, it all kind changed. It's all about growing up really.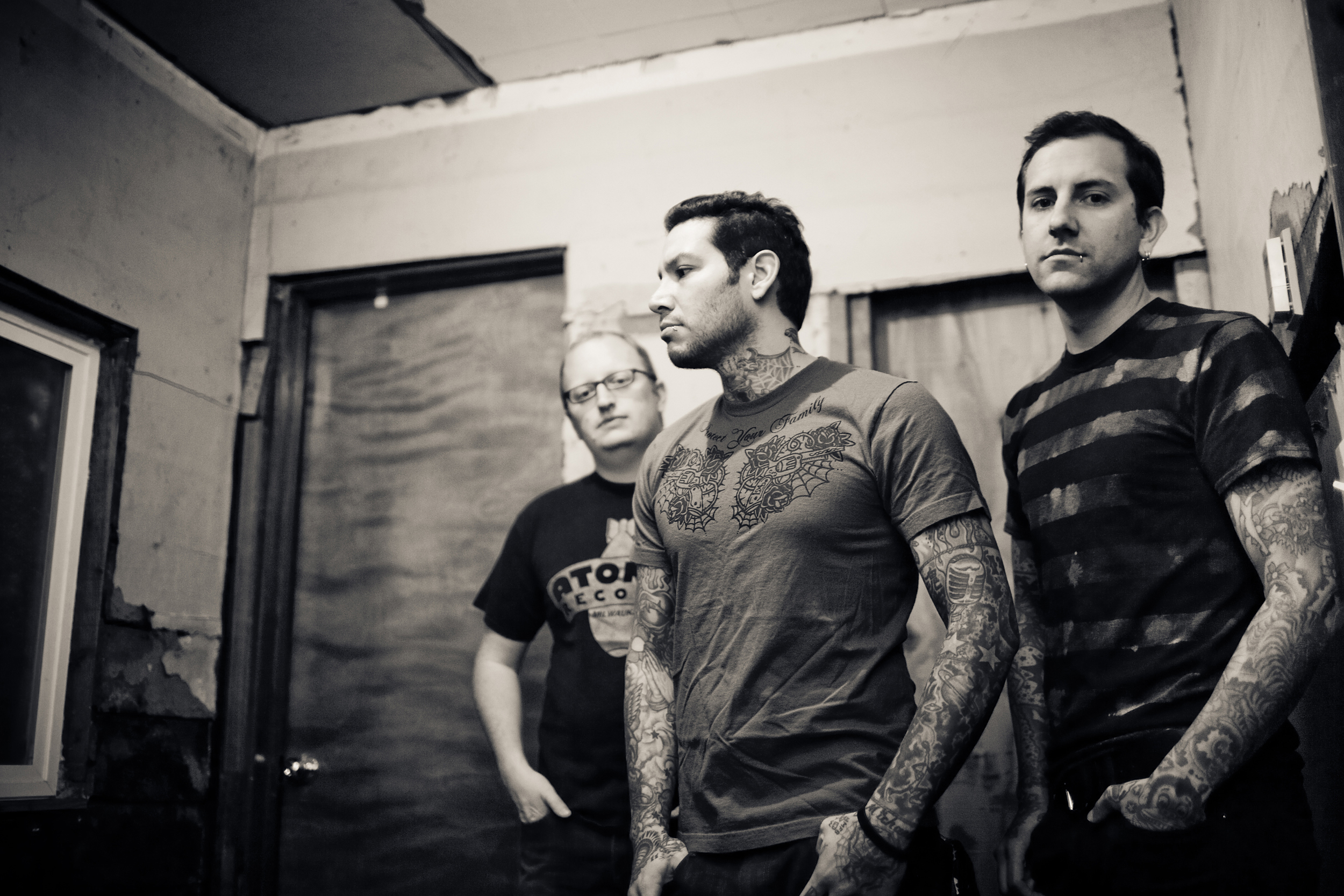 OS: You guys have been hugely important to the sound of the punk scene, and your albums have seen quite the evolution. Do you think you have strayed far from your origins, or is that even a consideration when working on new projects?
MH: Well, we definitely have strayed far from the original sound. The thing is, we've gained new fans the whole time. From our first album, Pokinathca, we were seniors in high school. Now we have the latest album Secret Album, which coincidentally was produced by the same producer as our first album. Producers don't get screwed with that whole Oh man, you've changed. If you don't get better as a producer, or make things sound better or more slick, then you usually aren't going to get rehired. So that's the easy analogy. Same for writers, directors or whatever it is. You just have to keep getting better. That's what bands do. And you can't really go back. Once you learn something and practice something, it's hard to go back.
I think it's been a gradual change, and that's what has made it natural. Each time we get new fans for new albums, they go back to the album before. It's a little different but not too far off from what they just picked up and liked. However, if you go back to the first album you might be like, Woah this is a completely different band. Each day, there's a new snapshot of who we are.
OS: So Yuri had to leave the band for family reasons, right?
MH: The easy answer is, because of his schedule and having a full-time job now, he not only had to pay bills but he needed benefits too. He has two kids now, and he obviously has health insurance needs and everything. It was just a life thing. There's no way he could pay for life insurance on a punk band salary. We'd go on tour and be like, Are we going to pay the bills with money from this tour. It's a really stressful situation when you're a grown man with two kids and a wife. His wife also works and goes to school for being a nurse or something. He basically felt bad for us having to always ask him and he would have to say no. He didn't want to quit necessarily.
We just did that Life In General retirement show in Vegas. It didn't start as that but it just ended up being that. I really want to get Yuri to come do some more of those, at least our hometown in Bremerton. He really enjoys playing music. It probably kills him to have to quit something that he's done his whole adult life.
OS:How has the band adjusted in terms of performing and coming up with new material, or is it too soon to tell?
MH: It's much to soon to tell. I've always written most of the material on my own anyway, but maybe I'll add a little emotional note to some of the songs relating to where we're at currently with the band and with Yuri. I think that it's one of those things where he needs to know that it's okay for him to go, and that he's welcome to come back anytime he wants. I'm probably going to write a few new songs and we'll record at some point this fall. Maybe we'll put something out at the end of this year. I've got quite a few projects happening right now, so I'm busy either way. MxPx has always been the head of the train, but now it's kind of taking a back seat. So that's a little strange.
I'm just kind of taking it as it comes. With Tumbledown, a lot of people ask why I started that band. It took me a while to start it. I had the idea around 1999, I wanted to start a folk/country band. Obviously, I wasn't thinking exactly how it is now. It just took me that long to do it because MxPx was so busy. So I got home at one point, and just started getting some demo's together.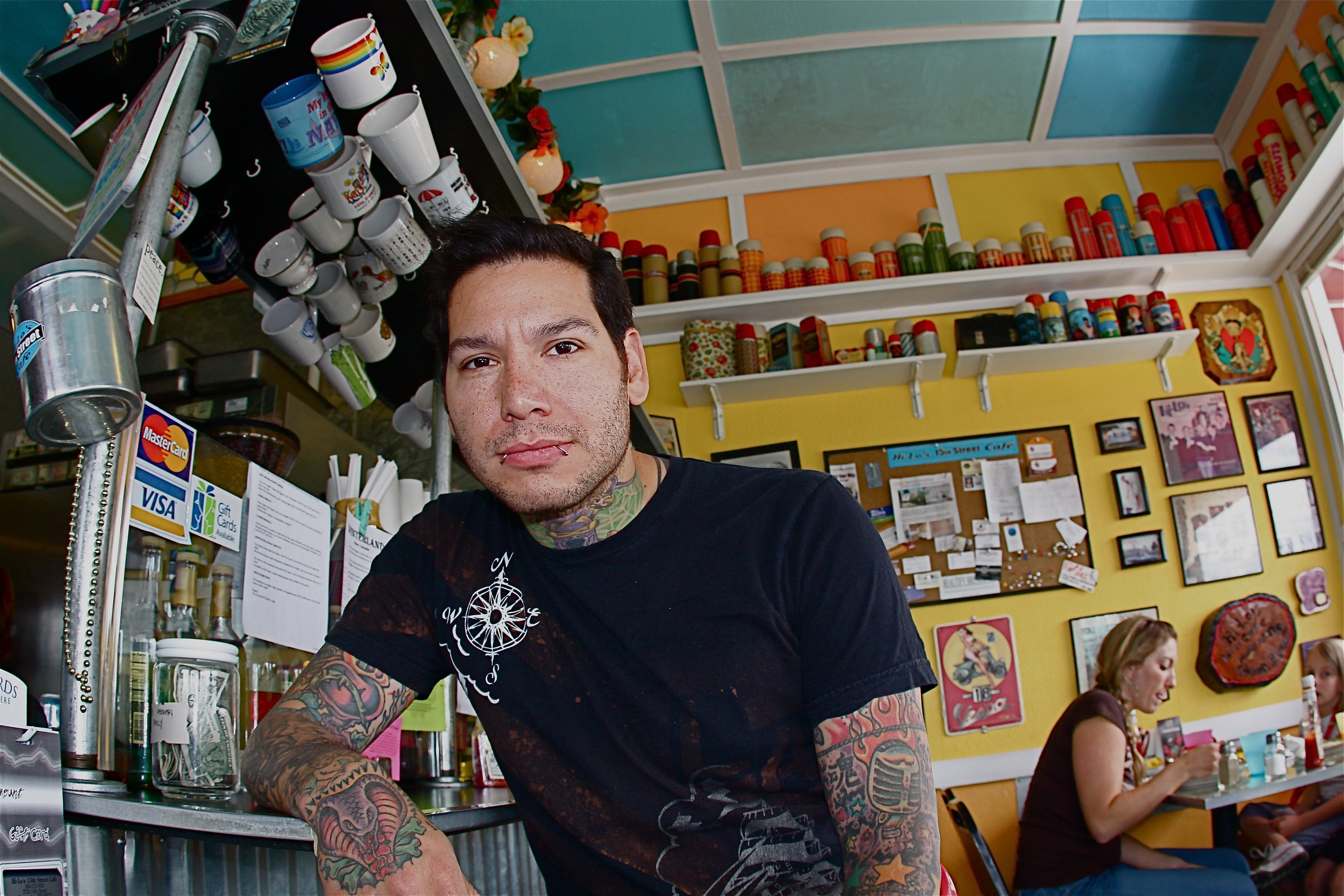 OS: Tumbledown is significantly different than the punk-oriented sounds of MxPx (with a few exceptions including Late Again from Panic). How does your songwriting streamline into this new setting?
MH: Usually it's pretty different. It's funny because I thought the same thing about Late Again. At the time, I was just getting the Tumbledown ideas together around the same time. That song probably should have been a Tumbledown song, and it probably would have been if I had the band together. With my songwriting, I can change a few things (add different chords, or a few riffs or something), to make it more pop/punk or hardcore or even the folk/country thing. The lyrics, of course are completely different. The thing about Late Again is that it was just a fun song. It wasn't really something that MxPx normally would. Then again, a lot of MxPx songs are kind of random. Chick Magnet, for example is really the only song we have like it. The lyrics are totally random is well. We've always done that kind of stuff.
In terms of songwriting, I usually have to be in a certain mindset. It also depends on what I have coming up. If people are telling me Hey we need a new MxPx record, then I'll focus on that. Sometimes it takes a while to get into the certain mindset to write what I need to write. But once I'm there, it's pretty easy to keep writing.
OS: You formed the MxPx Allstars last year with Kris Roe and Chris Wilson. How did this come about?
MH: Basically, what happened was MxPx had a tour in Japan. It was about the time when Tom and Yuri were both about to get hired at their full time jobs (they both work at the same place in different areas of it). They were both like Look, I know it's been booked for a while, but we can't do it. I hate canceling tours for one, but long story short: I came up with MxPx Allstars to do this tour. I didn't want to recruit two other guys and just call it MxPx. So it was Kris Roe, a buddy of mine for a while, who also did a few Ataris songs during the sets. It was something different. MxPx songs were different than normal, but also adding the Ataris songs was awesome. It wasn't like a cover band, because I wrote my songs and he wrote his. People were a little confused at first, but ended up really liking it.
OS: What's the current timeline on your projects? You've got a solo tour in South America, right?
MH: Yeah, I'm going to countries I've never been to before as a solo tour, ones that even MxPx hasn't been to. I'm going to be there by myself"Columbia, Panama, Costa Rica, Equador, Peru, Argentina and Brazil. I'm kind of in the middle of the Tumbledown album set for October. After my tour, it's all Tumbledown. We're working on the record right now, which is called Empty Bottle. I haven't told anyone that, because I haven't really started doing press for it yet. So you're the first. We should have the artwork done soon. That's the first release that I have coming out soon.
You really have to come see Tumbledown live to get what we're doing. We'll be on tour supporting the album, so come check us out!
Stay tuned for potential tours with any of his projects as well as Empty Bottle, dropping in October. Tumbledown is currently planning a fall tour to support the release.