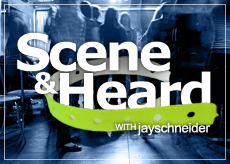 After heading through major metropolitan areas and cities with huge geographic boundaries, I'd like to share with you this week a market that is quite literally a breath of fresh air. Unlike the booming east coast rock scenes and the Midwestern indie and hip-hop markets, Denver, CO, fits the folk/country stereotype with which it has been cast. The Rocky Mountains and the historic frontier paint vivid pictures for narrative folk tunes and clawhammer-based campfire songs. It's such a clear vibe that folk artists often pay homage to Denver in their songs. The most notable of these artists was John Denver, who advocated for the environment, scene and general vibes of Denver in his widely known folk/Americana music.
Denver's reputation doesn't end there. When the city's folk clubs hosted Bob Dylan and Judy Collins early in their careers, the publicity covering the music scene subsequently picked up momentum. Artists like Eric Clapton and Jimi Hendrix frequented Denver venues when they started to gain popularity. The local jazz history is quite strong as well and has lasted into the modern jazz era. Other genres that have found their place here over the years have been grunge (sticking with the true Seattle aesthetic), heavy metal, jam-band and punk rock.
Denver contains a lot of major venues that cater to huge touring acts throughout the year. The Ogden Theatre's upcoming calendar contains bands like The Hold Steady, Thrice and Minus the Bear. The Filmore Auditorium often contains even bigger shows with upcoming sets from Silversun Pickups, Band of Horses and Black Label Society.
Going a little smaller, though, you'll find clubs like The Mercury Café. This organic, alternative energy-powered café houses folk, jazz and poetry shows and offers a renowned menu of organic food. For another small venue that caters more to rock acts, we'll turn to OurStage act Hello Kavita. While they have been seen on the huge stage at The Ogden, Hello Kavita also credits the Hi-Dive with being a standard Denver club for them. The Hi-Dive fits better with the indie/rock and Americana aesthetic.
[Denver] is a very communal scene, so a lot of us play in different bands, comments drummer Leor Manelis. Limiting yourself to playing with only a few people seems antithetical to being a musician. He recommends that a visitor check out The Westword, Denver's go-to arts publication. It's hard to go wrong"you have the Meadowlark, the Hi-Dive, Larimer Lounge, the Gothic and Bluebird.
Hello Kavita fuses folk/pop with driving indie rock. Their catchy melodies and clear moods catch a listener's ear almost immediately. The band's music has been featured in numerous indie films and local licensing deals. They've even secured slots at major local venues like The Ogden. They've also frequented the OurStage charts with several Top Ten badges.
Make sure you check out their profile to stay tuned for their upcoming shows. If you're heading to Denver, remember Manelis's promise that the music of Denver will allow for one hell of a night.