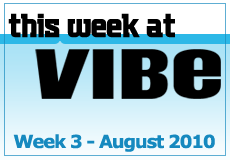 Check it! Every Friday on the OurStage Blog, we will be featuring exclusive content from the one-and-only VIBE.com. Stay tuned for weekly photos, music, news and reviews coming straight from the source that's redefining hip hop.
Breaking: Wyclef's Run For Haitian Presidency Is Denied
Wyclef has led the Haitian people as an ambassador, musician and philanthropist. But for now that's as far as his leadership will extend.
According to Reuters, 'Clef's bid to run as president of his native Haiti has been denied by officials due to lack of residency.
A nine-person electorial council decided that the founding Fugees member"who was born in Port-au-Prince and raised from age 9 in New York and New Jersey"was not eligible to run for Haiti's highest office. Continue reading on Vibe.com…
The Eminem Cover Story: Dying To Live
Eminem is a 37-year-old dad who goes to work every day and has a fantasy football team. He is trying really hard to be normal. Of course it's too late for that. His childhood was totally fucked. His drug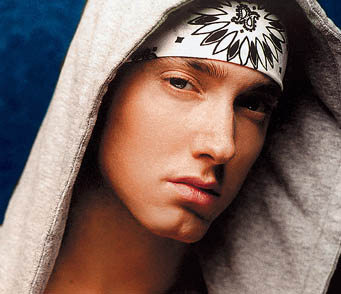 addiction to a myriad of prescription pills and alcohol nearly killed him. He is incredibly talented"only guys like Kobe Bryant and Roger Federer know what it's like to be that damn good at something. And once again, he stands alone as the biggest rap star in the world. In June, his seventh studio album Recovery sold 741,000 copies during its first week. That's more than Drake sold. That's more than Jay-Z sold last time out. Hell, that's more than even Justin Bieber sold. Some people were surprised. Others were not. Either way, it's quite the comeback story. Continue reading on Vibe.com…
Rookie Watch: Is Vado The Future Of New York Hip-Hop?
He might draw a striking resemblance to a young Shyne Po who signed to Bad Boy a decade ago, but Cam'Ron protegé Vado is officially the hottest new New York City rapper. The Harlem-bred Teeyon Vado Winfree has the city riding behind him from his memorable appearances on the DJ Drama-hosted Boss of All Bosses mixtape series, which he co-starred in alongside Killa Cam.
With a heavily '90s influenced rhyme style and vernacular that is as Harlem as Willie Burger and Rich Porter, Vado (˜Violence And Drugs Only') is currently working on his first release with Cam, Gunz & Butta, due out next month on E1 Records. Killa was M.I.A., but we tracked down his cohort at his record label HQs and let the interrogations commence. Continue reading on Vibe.com…