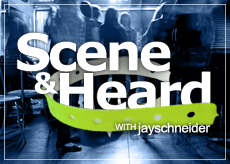 What happens in Vegas stays in Vegas is one of the most famous travel mottos out there thanks in part to the abundance of  casinos, clubs and lavish resorts. This week, we'll stop in and take a virtual look at "Sin City" and learn why it has become the Entertainment Capital of the US.
The music scene of Las Vegas is obviously flooded with outlandish onstage performances, big name acts and huge venues. In terms of a local scene, it's much different than many other scenes. It's difficult to find a band that actually claims their origins in Vegas, as it is flooded with big name acts and non-musical extravaganza performances. Perhaps this is why Vegas immediately conjures up images of Wayne Newton, Siegfried & Roy and Cher.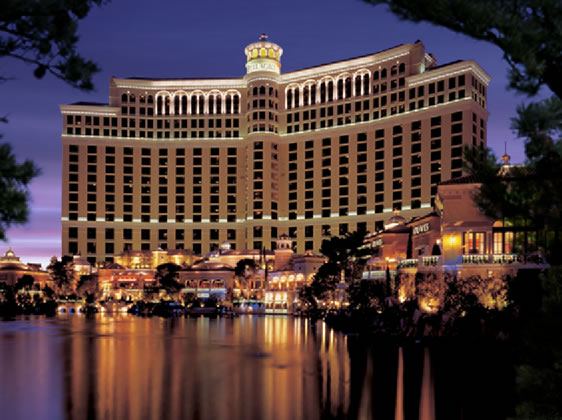 Much of the Vegas entertainment market is tied directly to the casino/resort market. Many of these establishments, like the Bellagio and the MGM Grand, have their own notable stage. Extravagant performances like Cirque du Soleil attract many visitors to huge auditoriums every year. On top of this, Vegas also has venues exclusively devoted to music and touring acts. The Las Vegas House of Blues is one of the most well known locations of the nation-wide venue chain started by Dan Aykroyd. In the coming weeks it will host Lamb of God, Hatebreed and Steel Panther. Another large chain in Vegas, The Hard Rock Café, will host Neon Trees and the Paper Tongues.
Las Vegas also has its share of smaller-sized clubs to offer. When pouring over the scene, what stuck out to me the most was the blues/rock presence. Many of the clubs in the area cater to guitar heavy blues music with a west coast flair. The Sand Dollar, located on Spring Mountain Rd is a bit off the beaten path. However, they offer a lineup of resident blues musicians with that heavy, driving Vegas sound.
OurStage Vegas rock band Left Standing"an in-your-face melodic, alternative rock band that has been tearing up stages cross country for the past several years"was kind of enough to give me their personal experiences in the local Vegas scene.  The band has participated in shows for 94.1 and 107.5 which has hosted shows for bands like Papa Roach, System of a Down, Switchfoot, Cypress Hill, Godsmack, Staind and Stone Temple Pilots. They've played venues like Whiskey a Go Go, The Viper Room and The Stone Pony. To put things into perspective, the band said, "There are so many things to do in this city besides going to see a local band that if you are not on your game people will lose interest quickly." This sentiment sums up the whole Sin City vibe and really portrays the difficulty of the local music scene. According to Left Standing, Vegas is a musical "family of diversity".
The band paid tribute to the Vegas House of Blues by naming it their favorite local room to play. "Huge stage, great sound, a place that can hold a lot of people, but at the same time still feels intimate. A lot of venues lose the most important thing in rock, the connection between the fans and the band." The band even went into discussion about some of the local radio stations (KOMP 92.3 and 107.5 Extreme Radio) and their tendency to play music by bands that will be playing locally in the coming week.
Check out Left Standing's OurStage profile to stay tuned for the release of their latest album Brand New Day which will be available on iTunes as well as on their Web site. Catch them on their upcoming cross-country tour.