Home of: The Backstreet Boys, The Allman Brothers, Matchbox 20, Jimmy Buffet, Bo Diddley, Tom Petty, Elvis Presley, Gram Parsons
Fun Facts: State Flower: Orange Blossom, State Bird: MockingBird,  State Song: "Suwannee River"
The Venues: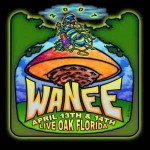 Florida has given birth to many a jam band over the years, hence the reason why so many Jam Band-based festivals have flourished. The most pure of these events is the Wanee Music Festival in Live Oak, FL. Planted on the banks of the Suwannee River halfway between the Eastern coast city of Jacksonville and Western coast city of Tallahassee, this festival allows customers to take full advantage of the natural Floridian paradise, and even instills secret midnight jam sessions to enhance the weekend's spontaneity. Did I mention that the festival has been hosted and headlined by local treasure The Allman Brothers since 2005?
The St. Petersburg / Tampa region of the state is one of the few cultural hot spots falling between southern Miami and northern Jacksonville, and is thus loaded with venues. The Crowbar is decked out with a state of the art sound system, and stunning interior design. Best of all, it's Chameleon-esque, hosting bands from famous ska act Big D and the Kids Table to up-and-coming DJ Pretty Lights. The interior atmosphere and staff seems capable of catering to all genres, from garage rock to rave, in turn creating a happy musical environment hybrid of sorts.
The Music: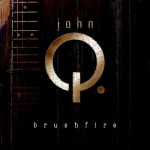 Florida is the Southern most state in the contiguous USA. That being said, it should be expected to host some pretty legitimate dirty southern blues rock. Quartet John Q. combines nasty slide guitar riffs and effected solos with first hand lyrics everyone can relate to. Check out their bluesy tale of a vengeful backwoods arsonist, "BrushFire."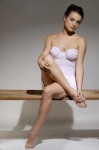 Placing in the top of her class, speaking three languages fluently, and holding a masters degree in architecture are a few reasons why Maja Sar is a real life Wonder Woman. Her angelic voice is just icing on the cake. Equipped with a background in Opera, Bosnia-born Maja translated her talents into the Pop/ R&B realm ( it won't be long before you hear her on the radio). Take a listen to the beautifully minimal "A Cappella" and you'll understand what I mean.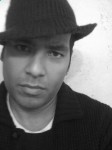 As a southern paradise, Florida is swamped with tropical influences. Safe to say, Latin mega-star Leon Cheva is adequately representing a multitude of those influences. Originally from Puerto Rico, Leon and his band Anonimo Music Group play every Latin style under the sun including, but not limited to, salsa, rhumba and tropical. Having won the Latin Channel 4 times, Cheva's smooth grooves will have your hips swinging within minutes. Check out their rich, big band effort "Un Nuevo Comienzo."
Check out these acts and other great Floridian artists in the playlist below! Who are your favorite OurStage Floridians? Where do you like to see live music in Florida? Let us know in the comments!