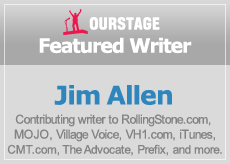 The flurry of activity currently surrounding legendary Motí¶rhead frontman/rock & roll survivor Lemmy (Ian Kilmister if you're writing him a check) has lately put the man with the most famous mole and muttonchops in the music biz under a white-hot spotlight. With a documentary, a new Motí¶rhead album (drops today!) and a tour all in the offing, the man who made metal cool" in the heyday of hardcore, punks nicknamed Motí¶rhead the only metal band that matters" is getting so much exposure one almost expects to find him helming his own reality show (HBO, are you listening?).
Lest we forget, though, Lemmy traveled a long, hard road to the icon status he enjoys today. Like a lot of first-generation metal men, he started out in psychedelia"after a short stint humping gear for the Jimi Hendrix Experience in England, he worked with late-˜60s UK psych outfit Sam Gopal. His first taste of fame came in the early ˜70s with space-rock cult heroes Hawkwind, but when he formed Motí¶rhead" remember, it's not metal without an umlaut"in 1975, his place in heavy-rock history was assured. The grizzled guardian of all things bone-crunching turned 65 on Christmas Eve, but the word retirement doesn't seem to be in his vocabulary.
The subtitle of the new documentary Lemmy " 49% Motherf**ker, 51% Son of a Bitch" says it all about the man whose attitude is as uncompromising as his face-melting music. The disparate cast of characters who pop up to chime in on the topic of Lemmy's uncontested awesomeness is a testament to Motí¶rhead's outsized appeal; everybody from Ozzy and Metallica to Clash axeman Mick Jones and New Order's Peter Hook is part of the onscreen cheering section. The film, directed by Greg Oliver and Wes Orshoski " will be wending its way around the country over the next couple of months, bringing some heavy metal heft to the art-house circuit, and the double-disc DVD version with a whopping three hours of extra features is unleashed on February 15.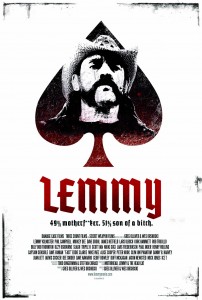 But don't let the historical perspective that comes with the rockumentary treatment lead you to believe that the Motí¶rhead story is a closed book. February 8th sees the unveiling of The World Is Yours, produced by Cameron Webb, who tellingly has overseen as many punk outings (Social Distortion, Pennywise) as heavy-rock recordings. Full of the blazing riffs and need-for-speed demon drumming that have become the band's trademarks"not to mention Lemmy's raw-throated roar and apocalyptic bass lines"the album shows that even after three-and-a-half decades of destruction, the Motí¶rhead machine grinds on relentlessly. If any further proof of that fact is required, Lemmy, Phil Campbell, and Mikkey Dee are storming stages from Austin to Asbury Park throughout January and February to hammer the point home. Of course, if you want to have a little Lemmy you can call your very own, you can always snap up a collectible action figure cast in Mr. Kilmister's unmistakable image (Yes, for real).