The late ˜70s and early ˜80s were a boom time for bands blending New Wave's urgency and energy with the Jamaican rhythms of ska and reggae. The biggest-selling exponents of that musical merger were The Police and Men At Work, but a whole ska-rock subculture developed in England around a handful of bands working under the Two Tone banner. Two Tone was first and foremost a label, with a roster that at one time or another included The Beat, Bad Manners, The Bodysnatchers, Madness, The Selecter, and The Specials, among others, but it also evolved into a genre tag, partly due to the label's black-and-white logo and iconography, and partly because of the groups' commitment to actively opposing the racism that was prevalent in England at the time, through songs, benefits, and activism. The Beat (who became known in the U.S. as The English Beat due to another band's claim on the name) were Two Tone's poster boys, as much for their unity-boosting lyrics as for their integrated lineup, and they eventually had the biggest impact in America of any Two Tone act. (more…)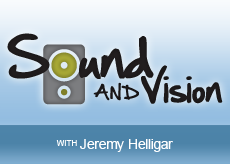 For the love of money.
According to Sting, when I interviewed him in 1996, there's no other reason to bring a band back from the dead. Yet one must assume that Sting"who's had a gold and platinum solo career for more than three times the seven years he was a member of The Police"had more than money on the brain when he reunited the band in 2007, after more than two decades of inactivity, for a thirtieth anniversary world tour.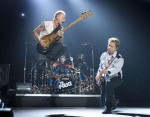 Think about it: If
Diana Ross
can try to regroup with
Mary Wilson
and
Cindy Birdsong
(though she ended up with two '70s
Supremes
with whom she'd never actually performed and possibly never even met until minutes before the ill-fated 2000 "reunion" was announced), why can't all other former bandmates get along"or at least get back together. Are you listening,
ABBA
? Though a musical reunion of Sweden's fab four, or the UK one from the '80s (that would be
The Smiths
), remains as unlikely as a resurgent Rubik's cube or
Carter Country
, in recent years, we've seen a number of bands"from the
Pixies
to
Yaz
to the "classic" original line-up of
Duran Duran
"come together again.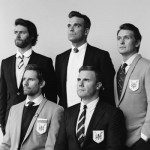 Some did it for the love of money, some because of fading solo careers and some because as we get older those nostalgic impulses become harder to ignore. One imagines the latter must have been a big part of the reason why rich solo superstar
Robbie Williams
mended fences last year with
Take That
"who'd already reformed in 2005, nine years after breaking up"and participated in 
Progress
, their first album together in fifteen years. This month, the original Take That will hit the road with
Pet Shop Boys
.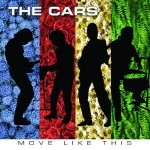 On May 10,
The Cars
, who haven't released a new studio album since Ronald Reagan was in office, will drive their act into this millennium with
Move Like This
and a ten-date reunion tour that begins in Seattle on the day of the album's release. They won't be the only '80s throwbacks on the road in the coming months.
Bobby Brown
recently said that the off-and-on-and-off-and-on-again
New Edition
has a new album and tour in the works. Perhaps they should join
New Kids on the Block
(who'll be performing live this summer with
Backstreet Boys
) and soon-to-be summer tour mates
Tiffany
and
Debbie Gibson
for a Monsters of '80s Pop package.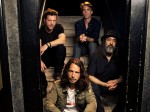 Then there's
Soundgarden
, the band who along with
Nirvana
and
Pearl Jam
created grunge's holy triumvirate in the early '90s. They split in 1997, and although Chris Cornell had success as a member of Audioslave, his solo career never quite caught on. Can grunge thrive in 2011? We'll find out when the Seattle band, set to tour in July, releases its work in progress later this year, but the odds might be stacked against them.
With a few exceptions"the Eagles, Steely Dan and Take That, whose Progress has enjoyed massive UK sales"reunited bands generally have had more success with comeback tours than with new music. Roxy Music, the Pixies and Psychedelic Furs have been back together for years, but neither band has released new albums. And Blondie, whose Panic of Girls is due on July 4, had middling US success with 1999's No Exit and 2003's The Curse of Blondie (though the former did produce the No. 1 UK single "Maria").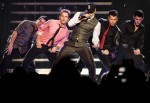 In 2008, New Kids on the Block, whose reunion tour year featured
Lady Gaga
as an opening act, got off to a good start with
The Block
(first-week sales: 100,000), but the album failed to go gold in the US. The Cars' new single, "Sad Song," hasn't gone higher than No. 37 on Billboard's Rock Songs chart since its March 1 release, which doesn't bode too well for the buzz-free
Move Like This
. Meanwhile, Duran Duran's nostalgia value makes the group a huge touring attraction, but the new albums featuring the original line up (minus guitarist Andy Taylor) have sold only modestly.
But with album sales continuing to free fall anyway, it might not even matter. Releasing new music keeps the bands from being strictly oldies acts, and if the love of money is their bottom line, most of them are getting exactly what they're after on the road.