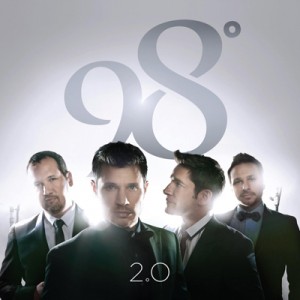 The return of 98 Degrees continues to roll out this morning with the release of a new ballad entitled "Lonely."
Taken from the group's forthcoming comeback release, "Lonely" is a piano and hand claps-led ballad about that titular ugly feeling. It doesn't exactly pack the kind of emotional punch or infectious hook radio fans will want to hear on repeat, but it is a strong song nonetheless. You can stream the song on MTV.
98 Degrees new album, 2.0, will hit stores May 7.