The group is a celebrated convention of hip-hop music culture. N.W.A. Wu-Tang Clan. Public Enemy. De La Soul. Need we say more? Greater than then sum of their parts, these are groups with famous individual members whose collective efforts are generally more celebrated than their solo material.
Cut to the modern day. The tradition of the hip-hop group is still alive and well. Black Hippy, for example, is a supergroup of sorts though they don't have a release to their collective name. Ab-Soul and Schoolboy Q both enjoyed well-received releases this year, with Control System and Habits and Contradictions respectively. Yet neither release made the same splash as Kendrick Lamar, the most visible member of Black Hippy, and his major label debut good kid, m.A.A.d. city. But little else did. Even Jay Rock, the fourth and most slept on member of Black Hippy, has seen his profile rise considerably as of late, if only by proxy.
Black Hippy's success is exceptional in a number of ways. No one release or member can be pointed to as the genesis for the success of the rest. Lamar is flying high right now, but Black Hippy was never entirely his show. It's also rare for a group to have all of their members do as well as all four in Black Hippy have. In a hip-hop group dynamic, it's not unusual for a member or two to become prominent. The rest will experience varying levels of popularity but the likelihood that each member fully breaks through is low.
But egos clash. Friendships fray. Artistic visions deviate. So, what happens to rappers who try to make it on their own?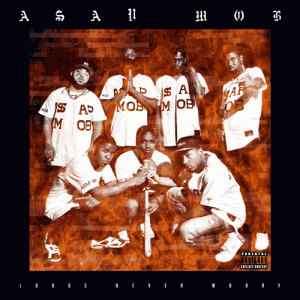 Wait, so, is the A$AP Mob supposed to be gangsters or members of the landed gentry now? I'm confused.
In any case, the New York City rap collective dropped their anticipated debut mixtape Lord$ Never Worry today. The release is the first full length to feature the entire A$AP crew. Prior to this, the only place you could catch every A$AP member in one place would be in a Nardwuar interview.