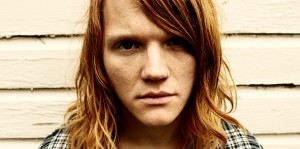 Fans of rock with a spiritual bent are getting a nice hump day treat from singer-songwriter Aaron Gillespie when he announced a string of solo tour dates today, Alter The Press reports.
Most listeners will know Gillespie either from his days as the clean vocalist and drummer for metalcore outfit Underoath or as the frontman for his current alternative rock project The Almost. While both of those projects straddle the line between secular and spiritual, Gillespie's solo work is worship-based, a clearer expression of his religious beliefs.
But it's pretty punk, D.I.Y. stuff as well. Based on what we can glean from Gillespie's site, most of the shows are taking place at houses of worship and are set up by churchgoing fans outside of the traditional booking/promoter system. Which is pretty darn cool no matter what your beliefs are. Though there are only 12 dates arranged for the tour so far, it sounds like Gillespie is interested in adding more dates on the fly.
You can check out the dates on Gillespie's Fanbridge page here. Watch the video for "We Were Made For You," the first single from Gillespie's solo debut album Anthem Song below.
More like this: