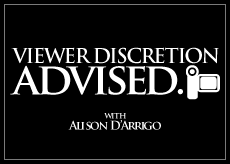 There's no arguing the current phenomenon sweeping our nation.  No, it's not the KFC Double Down, or even Bieber Fever. It's 3 dimensional viewing. Why watch anything in boring, old 2D like our parents when we can enjoy viewing everything from cooking shows to cartoons with an additional dimension.  Three is better than 2, right? Luckily, we're not limited to fuzzy children's monsters and larger-than-life bugs to feel out of this world anymore.  Musical acts of all varieties are  jumping on the bandwagon, and this year a slew of HD 3D concerts will be assaulting your senses. And we're not talking Miley Cyrus or the Jonas Brothers.
Now, there is one band that comes to mind when mulling the unlimited possibilities of 3D concert experience. Known for musical improvisations that  ensure no two shows are alike and a fan culture that arguably surpasses any other following of its kind, jam band Phish are the perfect candidates. And wouldn't you know, PHISH 3D premieres tomorrow (Friday, April 30th) in theaters across the country " 3D glasses included.
The concert film features footage shot by AEG Live and Action 3D over the three days of the band's Festival 8, which took place last Halloween weekend in Indio, California. We were lucky enough to catch an early screening of the movie on 4/20 (when else?) and we can promise you, this isn't your little sister's animated Pixar film.
The movie opens on the last night of the festival, November 1st, while the band is playing "AC/DC Bag." The first thing you notice is the giant balloons bouncing throughout the crowd, nothing out of the ordinary for a Phish audience. However about a minute in you find yourself dodging one, and the stage is set for you to feel as if you are right in the middle of the awesome assemblage.