The Good
Selena Gomez delivers Fifty Shades of Grey parody
Ever since Fifty Shades of Grey hit the bookshelves there's been an outbreak of heaving bosoms across the country. And now you can add Selena Gomez to the list of the afflicted. The Love You Like A Love Song singer did a parody called Fifty Shades of Blue for Funny or Die. Let it sweep you away.
Mick Jagger hosts SNL
Mick Jagger proved that if you start him up he'll never stop. The Rolling Stones frontman had double duty for the season finale of Saturday Night Live"hosting the show and performing with the Foo Fighters and Arcade Fire. The only thing he backed away from was the karaoke machine, as evidenced by this sketch.
The Bad
Robin Gibb dies
This week Robin Gibb of the Bee Gees passed away after a battle with colon cancer, leaving his older brother Barry as the only remaining member of the group. Gibb, along with Barry and twin brother Maurice, penned perennial hits like Stayin' Alive, How Deep Is Your Love and More Than A Woman. Their airtight, three-part harmonies became one of the most defining sounds of the ˜70s. Barry created the video tribute below for his brother. R.I.P.
Call Me Maybe says everyone, ever
Carly Rae Jepson's bubbly hit, Call Me Maybe, has inspired THE ENTIRE UNIVERSE to cover it. Yes, even a guy in a gimp mask. Watch the parade of the untalented yet unflaggingly enthusiastic masses below.
The Ugly
Team Breezy gets sleazy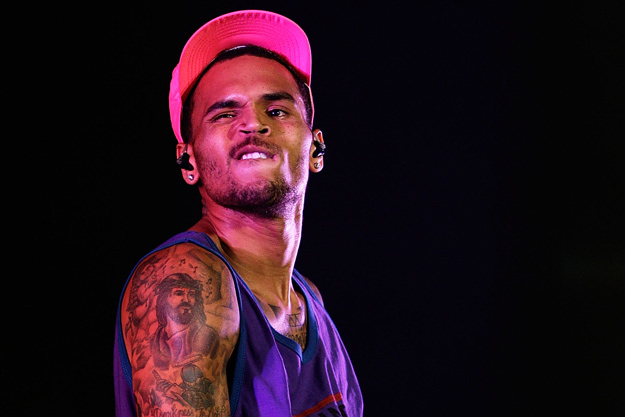 Not everyone was thrilled with Chris Brown's performance at the Billboard Music Awards on Sunday. Pink and her husband Carey Hart pinged the singer for lip-syncing and ripping off his motocross-inspired performance from one of hers. But when John Legend's fiancée, model Chrissy Tiegen, dared to opine that Brown should stick to dancing all hell broke loose. Team Breezy barraged the model with so many death threats that Brown himself had to step in. Read all about it here.
Usher tears up at custody hearing
Usher and his ex-wife Tameka Foster are embroiled in an ugly custody dispute over their two sons, and this week the singer broke down in tears on the stand as he was questioned about his ability to parent. Oh, and his ability to bang bridesmaids. Read about it here.
Miscellany