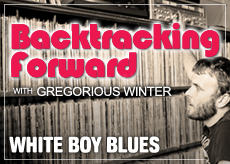 When one thinks of blues music, images of  cramped, smoke-filled bars and weathered black musicians belting out throaty songs as they fret on their worn guitars inevitably come to mind. The names Muddy Waters, Otis Spann, Big Bill Broonzy, Son House and John Lee Hooker are synonymous with this picture, with some having laid the core foundation of blues music in the 1920s and 1930s. Their contribution to musical history ended up influencing every conceivable artist who recorded thereafter, blues or not.
Clearing away the dust and cobwebs from the not-too-distant past, there emerged a new breed of blues players out of the musical awakening of the 1960s. As rock and roll catapulted into the mainstream public, it opened the doors for other genres and musicians to once again reach a wider and younger audience. These newcomers weren't your old legends from the South, nor were they ripened veterans returning to the circuit after a long absence (though there was plenty of that.) A new subsection of blues evolved, with young white players presenting their chops and earning acceptence into a club that paid no attention to skin color even in the wake of racial tensions.
This trend of white blues musicians mimicking styles and covering songs penned by veteran black artists was a stark contrast to events in the 1950s when Elvis Presley was publicly attacked for stealing the music of such legends as Arthur Big Boy Crudup.  While the argument about Presley has been endlessly debated  over the years, the 1960s blues revival had little of this heated, racial commotion attached to it. Up-and-coming white blues players looking to break into the scene actually performed alongside many of the original artists who gave birth to the blues, strengthening their own skills and bringing certain lost musicians back into the limelight. Within this resurgence there are three artists that stand out from the crowd"not only for their contributions but, more importantly, for the deep respect they held for their musical elders.

Michael Bloomfield was discovered in Chicago when he was only twenty-one-years- old, and after being coerced into the studio, he cut a series of jaw-dropping, dirty blues tracks for Columbia Records in 1964. Although the recordings went unreleased for many years it led him to the ranks of the Butterfield Blues Band, one of the earliest and most influential electric blues combos of the 1960s. Bloomfield stuck around with Butterfield long enough to record the seminal East-West LP on Elektra Records in 1966"a raw,  ground- breaking collection of electrified blues that helped fuel the resurgence in the genre and contributed to the growing number of new blues musicians and, better yet, new fanbase. He went on to achieve heightened notoriety by teaming up with the ambitious Al Kooper on 1968's Super Session LP. This spontaneous recording went gold and thrust the young musician into a spotlight he never fully embraced. Subsequent recordings throughout the 1970s allowed Bloomfield to continue playing his straightforward blues licks while maintaining a low profile until his death in 1981.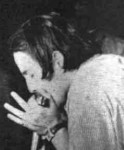 In the growing 60s Chicago blues resurgence,  Corky Siegel and Jim Schwall  formed The Siegel-Schwall Band. Their first self-titled LP was released about the same time as Butterfield's East-West, and showcased the group's  experimental sound with blues, rock folk, and country all molded into one. Upon sitting in with all the Chicago greats and becoming more comfortable as musicians, they released their ground-breaking follow up, Say Siegel-Schwall, which put these young white boys on the map.  From beginning to end, this recording epitomizes both their deep respect for the genre and pinnacle for the 1960s white boy blues revival. With instrumentals that seep into every orifice of your body and a harmonica that blares its presence, the band constructed their own powerful sound while maintaining a mellow blues drawl that is analogous to their predecessors. Siegel-Schwall continued to record following their sophomore opus but were never able to capture that robust sound again.
In my world, I have taken on the responsibility of turning others onto past recordings that have been overlooked by today's generation of contemporary music listeners. Similar to jazz, blues music's  popularity has been on the decline with younger listeners, and with so many new  recordings,  some people don't have time to backtrack into the past to discover great music. So keep an eye out on future posts as I excavate essential albums from various genres; vinyl guru's seal of approval guaranteed.
In the meantime, here is a sampling of some phenomenal artists on OurStage who are helping keep the spirit of blues alive in today's melting pot of musical genres.