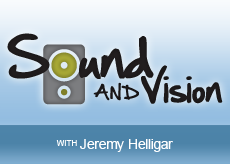 Every decade lives twice. Each one seems to get a second shot about twenty years after the fact. The '50s were hot again in the '70s (which might be why Happy Days was one of TV's biggest hits). The '60s resurfaced in the '80s (as did tie-dye t-shirts and the British invasion), and Saturday night fever flared up one more time in the '90s (though that didn't stop the film 54 from flopping).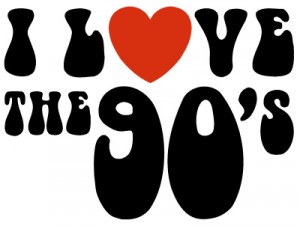 We've been stuck in the '80s for a while now, but the '90s are coming around again. I recently attended a '90s party at a nightclub in Sydney, Australia, and the dance floor was packed with the retro-obsessed. The beats were technotronic indeed, but thanks to the varied playlist, I remembered that there was so much more to the decade in music than grunge and Europop. (Bell Biv DeVoe's "Do Me" and Elastica's "Connection" provided particularly pleasing trips down memory lane.) Here are five reasons why the '90s rocked even harder than you might recall.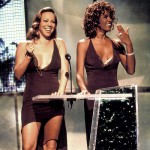 1. Sisters with voices ruled. And I'm not just talking about Sisters with Voices (otherwise known as SWV). TLC was arguably the most unique multi-platinum girl group ever, while En Vogue was the most glamorous one since the Supremes. Solo stars like Mariah Carey, Toni Braxton, Mary J. Blige, Celine Dion and Sarah McLachlan joined the hit parade, and Whitney Houston could still raise the roof"and she did with the soundtrack for The Bodyguard. Aside from Adele and Beyoncé (when she's not huffing, puffing and trying way too hard to bring the house down), none of today's female hitmakers can match the fierce ruling divas of the '90s for sheer vocal power.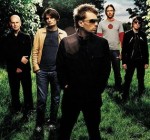 2. Rock & roll was king. Grunge may have been a relatively short-lived turning point, but for a moment there, the music was actually more important than the marketing. Thanks to bands like Nirvana, Soundgarden, Pearl Jam and Radiohead (all of whose platinum success seemed more accidental than calculated), Britpop (Blur vs. Oasis was so much better than Kings of Leon vs. Glee or the lead singers of Coldplay and Muse being married to Hollywood), and the grrrl power of female and female-driven acts like Bjí¶rk, P.J. Harvey, Alanis Morrisette, Hole, Belly, the Breeders and L7, rock and alternative music was both popular and interesting.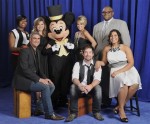 3. Stars were born, not manufactured on television and YouTube. This year, Rebecca Black went viral on YouTube and became a "star" without ever actually having a hit. ("Friday" topped out on Billboard's Hot 100 at No. 58, 24 notches lower than the Glee remake.) And nothing against American Idol" it's given us some bona fide, hit-making talents (Kelly Clarkson, Fantasia, Carrie Underwood and Adam Lambert, among them)"but it's also gave us William Hung! When music stars are created instantly (in Hung's case, due to an extreme lack of talent) or groomed in front of our very eyes, pop stardom starts to lose its mystique. Clarkson's fame will never seem as hard-won as Celine Dion's; Carrie Underwood will never be as good a story as Shania Twain; and I'd trade soulful, one-hit wonders like Dionne Farris and Des'ree for Fantasia every day of the week. At least we never had to watch them almost self-destruct in public. Which brings us to…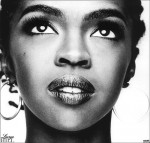 4. Less was more. Before Twitter, YouTube and tabloid media overload, pop stars always left us wanting more. Now they reveal every thought and all of the minutiae of their lives via endless Twitter updates. (Sean Kingston recently tweeted a photo of himself surrounded by medical equipment while recovering from a jet-ski accident in Miami that nearly cost him his life. Too much?) The tabloids give us 24/7 access, showing them doing just about everything except going to the bathroom (including having sex!). And we can catch them whenever we want to on YouTube (and make them seem more popular than they actually are by continuously pressing play in order to increase their "views") and watch them falling and bombing onstage, tangling with the paparazzi, and getting prickly with TV interviewers before doffing their shirts and hitting the streets of New York City.
Lauryn Hill was one of the biggest stars of the late '90s yet she always managed to sidestep overexposure. Where is she now? God only knows (though it recently was revealed that she's pregnant with her sixth child). If only Amy Winehouse, her critically acclaimed late-'00s equivalent, had been able to fall apart in the privacy of her own home.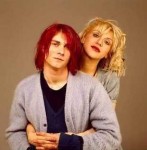 5. Courtney Love was far more daring than Lady Gaga. I'll admit it: I miss Courtney Love. Whatever you thought about her music, the lead singer of Hole was never boring. Take away Lady Gaga's freaky-creepy visuals, though, and all you're left with is a talented but over-earnest, politically correct pop star. She's says all the right things, but listen closely"none of it is even slightly provocative. Her carefully considered soundbites are intended to be up with underdogs and offensive to no one. Even her pro-gay agenda is as respectful as possible to the political right. Just once, I'd like to see Gaga get naked and sexy (for someone who wears so little clothing, she's remarkably, and safely, asexual), or totally lose it, throwing good intentions out the window and engaging in a public bitchfest. Isn't the moral majority asking for it?

20 Essential '90s Albums
Annie Lennox – Diva
Babyface – For the Cool in You
Belly – Star
Bjí¶rk – Post
The Cardigans – Gran Turismo
Dolly Parton – The Grass Is Blue
Elvis Costello and Burt Bacharach – Painted from Memory
John Anderson – Seminole Wind
Kate Bush – The Red Shoes
k.d. lange – Ingenue
Mary J. Blige – My Life
Morrissey – Vauxhaull and I (or Your Arsenal)
Neil Young – Harvest Moon
Neneh Cherry – Homebrew
Portishead – Dummy
Radiohead – The Bends
R.E.M. – Automatic for the People (or Out of Time or New Adventures in Hi-Fi)
Sarah McLachlan – Fumbling Towards Ecstasy
Suede – Coming Up