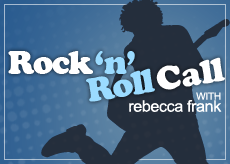 Their name is The Lives of Famous Men, and if their career thus far is any indication, they will probably know exactly what those lives are like.
Hailing from Anchorage, Alaska, this five-piece eventually moved to New York City, where they now claim residency at Arlene's Grocery and at Philadelphia's North Star Bar.
Vocalist Daniel Hall has a soothing yet expressive tone, channeling a mix between Head Automatica's Daryl Palumbo and The Spill Canvas' Nick Thomas. The group behind Hall writes with a strong indie pop sensibility (similar to Steel Train and The Format) as showcased on their latest record, Marigold Maxixe. The record is an evolution from the group's past material, which was more upbeat and jazzy, but shows that the group is both maturing and unafraid to experiment with new sounds.
Like Meg & Dia, the group opted for a more toned-down approach for their new release, which features airy guitars, steady drum beats, vocal harmonies and charming acoustic guitars. Charging electric guitars have been traded in for bells and tambourines, but the change is both refreshing and well-executed.
After performing at SXSW, Warped Tour, MTVU's Campus Invasion and on Jimmy Kimmel Live, The Lives of Famous Men are more than ready to take on the indie scene. Produced by Paul Kolderie (Radiohead, The Pixies), Marigold Maxixe is now available for streaming and download on the band's Bandcamp page.
Click here to check out The Lives of Famous Men's performance on Jimmy Kimmel and hear some of their older material in the player below!