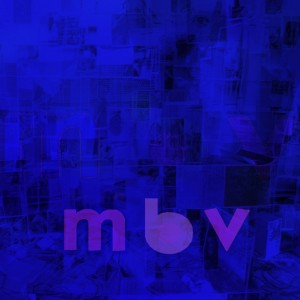 In 1991 the Gulf War was raging, the youth of America were draped in flannel, and Irish indie rockers My Bloody Valentine had just released their second studio album Loveless, setting the bar almost impossibly high for future shoegaze records. Now, more than 20 years later, the band has finally released a new studio album entitled mbv, only their third in nearly three decades of existence.
Of course, the musical landscape has changed dramatically since the band was last in the studio. In keeping with modern times, My Bloody Valentine have embraced the multiplicity of formats currently available, albeit with somewhat head-scratching results. Even though My Bloody Valentine have posted all of their new songs on YouTube, they have also released the album with a tiered pay structure that may seem strange to many listeners. For $30, fans can grab the vinyl, CD, and digital download of the album. The band is also offering the CD and download for $22, and the download by itself for $16. While these high prices may seem strange for an indie band that has already put all of the songs on YouTube and is promoting the album with no label backing, the digital downloads are all available at exceptionally high quality as 24 bit, 96kHz WAV files, which is certainly not the norm for digital releases. Not sure if you want to drop the cash on the new release just yet? Check out the new tunes on the band's YouTube channel first.
Check out OurStage members Foxtailsomersault if you're into My Bloody Valentine.
More like this: