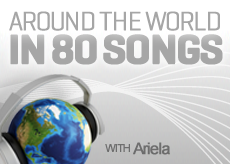 Who hasn't dreamed about spending a week or two on a Greek island? The weather, the food, the paradisiacal beaches"all of these things point to Greece as the ultimate heavenly destination.
If booking a flight to Mikonos seems impossible at the moment, do not worry. Travel with us through the music of Alekos Vretos, an exceptional oudist, pianist and composer who specializes in merging jazz, Arabic, Greek and Latin elements in a masterful blend of sounds from traditional instruments.
Thanks to his originality and exceptional talent, Vretos has been able to perform in some of the most breath-taking venues on earth, such as the ancient theatre in Argos.
If you are eager to find yourself on the middle of a beautiful Greek island, watching the sunset and eating some tasty moussaka,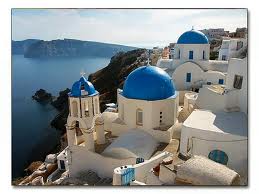 play the song Foud by Vretos, a stunning composition that demonstrates the richness and beauty of Greek music.
What stands out the most about Foud is the fact that it can be traditional and unconventional at the same time. In the first few seconds, the song has a classic Mediterranean sound and then quickly turns into a modern and hip composition. Then it goes back to the classical sounds once more. The piece is so interesting, we can certainly get why it won the World Channel prize on OurStage in July of 2010.
Foud is part of Vretos's first album Mergin, a bold and tasteful blend of jazz and Arabic improvisation that, according to the artist, raised oud playing to unexpected territories. Mergin was released in 2009 by Jadeo Music, an indie record and management company that Vretos founded in Athens, featuring world, jazz and classical music and fellow artists.
Besides Foud, Vretos has other exciting songs on OurStage. Sonja was among the Top 10 in the World Channel back in July of 2009. Another Vretos favorite among OurStage fans is Conversation with Simon, a song that Vretos dedicated to the Arabic musician Simon Shaheen.
In love with Vretos? Seat back, relax and enjoy Greek paradise with this playlist.