Side projects are standard for musicians who want to push their creativity beyond the immediate boundaries of their main bands. Not as common, however, are musicians whose side projects sound completely different from their original groups. Standing firmly in the latter camp is Dallas Green, the guitarist of now defunct screamo/post-hardcore heroes Alexisonfire. Though he became known through his work with the band, Green actually began writing solo acoustic songs before he even joined the group. After the 2005 release of his first solo album Sometimes, he continued to write, record and tour under the moniker City and Colour while playing simultaneously with Alexisonfire. With the recent breakup of Alexisonfire and the June release of Little Hell, Green's third solo album, City and Colour has since proved to be much more than a mere side project. We caught up with Green to talk about his vision for City and Colour, his advice to musicians in a similar position and his favorite spot to skate in Canada.
OS: You play a lot of different instruments including guitar, piano, banjo and drums. If you could learn to play any other instrument, what would it be?
DG: The pedal steel guitar. I think it is the most beautiful sounding instrument in the world.
OS: You had jobs at a Footlocker, a record store and a movie theater before your music career took off. How did these different jobs affect your musical creativity?
DG: Haha. Not at all!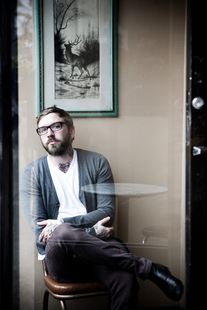 OS: I've heard that you're also a big skateboarder. Where's your favorite place to skate, and do you still get to do it while you're on tour?
DF: There's a pretty low key park in downtown Toronto at Bathurst and Dundas that I like to go to. I'm not as good as I once was, and my thirty-year-old bones feel it a lot more than my eighteen-year-old bones!
OS: You obviously have a very diverse group of interests and talents. Does that explain your decision to explore different musical projects?
DG: I guess so. I'm just a fan of music. I listen to a ton of different bands and artists, so in turn it creates a myriad of ideas in my writing.
OS: In your past endeavors you've been very active in the Canadian indie scene. With all your international touring how do you manage to stay connected to that tight-knit community?
DG: I'm not sure if I'm still connected to any one scene. I'd like to think that I'm a proud Canadian musician, but I'm not sure what those "indie" folks would say.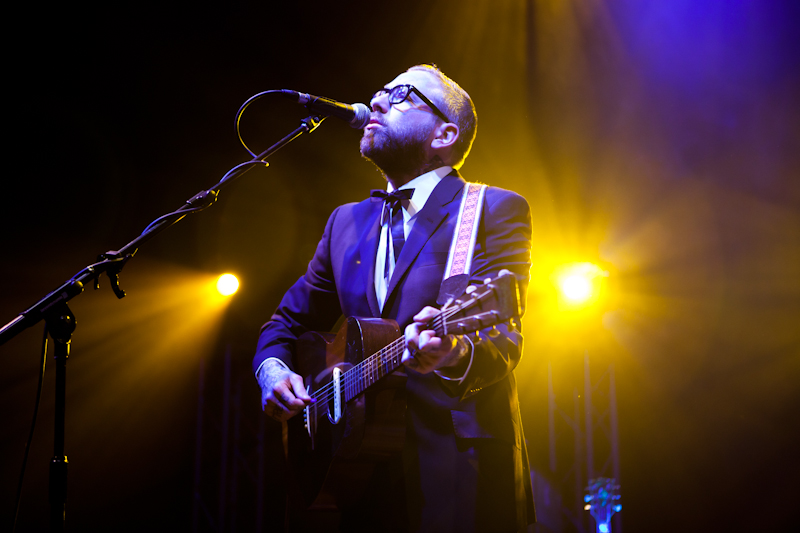 OS: With the recent breakup of Alexisonfire, what's your vision for City and Colour now that you've made the total commitment to this one project?
DG: First and foremost, I'm going to go and tour all of the places I haven't been able to in the past. Then I'd like to take some time away from music for the first time in a long while and see what happens.
OS: Can you give any advice to people in heavy bands who secretly want to play a softer kind of music as well?
DG: I don't think there should be any secrets! There aren't rules when it comes to music. If you feel good about something, then listen to it. Same goes for making music. Who cares what anyone else thinks?
Check out City and Colour's massive fall tour!
Recommended Posts: