Let's face it, sometimes the past should stay dead. But when an awesome musical artist fades from popularity, their fans later wonder, Where are they now?  You may not know it, but many artists you loved in the past are still hard at work writing new albums or preparing to tour once more.  Fortunately, you now have Second Coming to reintroduce you to some of your favorite acts of the last few decades and give you the scoop on what you can expect from them in the future!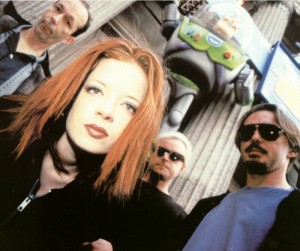 THEN: During the alt-rock boom of the mid-90s, Garbage were in their prime. Their single "Stupid Girl" garnered numerous award nominations (including two GRAMMYs), and their debut album earned multi-platinum status in several countries. Garbage's follow-up album, Version 2.0, was equally as successful as their debut. They were once again nominated for two GRAMMY awards and were even comissioned to write the new theme song for the James Bond film, The World Is Not Enough. Unfortunately, the band's third record"released in 2001"was not as well received, which eventually lead to the band's breakup in 2003. Though they were able to re-group in 2007 and release a fourth album, Garbage went on hiatus before their first tour back was even finished. Drummer Butch Vig continued to pursue his love of recording; after working with the likes of Nirvana, Smashing Pumpkins and Sonic Youth, he had become one of the most sought-after producers in rock. Meanwhile, frontwoman Shirley Manson began work on a solo record, which is yet to be released.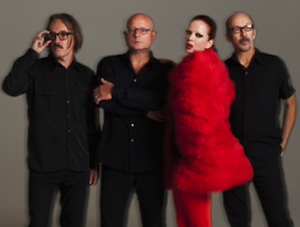 NOW: Garbage reunited again in 2007 to release a greatest hits album, but it wasn't until 2010 that they returned to the studio. The band decided to release their fifth album independently through their brand new record label, STUNVOLUME. In an October 2011 interview with Billboard, Butch Vig said: "We're looking at this as free agents. We're out of all our corporate responsibilities from the past, and initially we thought that was terrifying but now we think it's liberating. We're going to put the record out on our own label and just figure out how to license it and market it because we want it under our control." A recent press release from Garbage's publicist states that the record is being recorded "in a basement in the Atwater Village of Los Angeles," proving that this band is pretty serious about going back to DIY. Glad to see they're still keeping that 90s alternative rock mentality!
Fun fact: the video for "Stupid Girl" was inspired by the opening sequence of David Fincher's film Se7en. Enjoy!