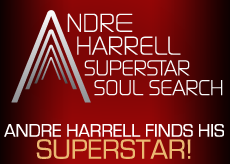 The Andre Harrell Superstar Soul Search gathered some of the nation's top up-and-coming R&B/Soul artists and pitted them against each other for a shot at success. The finals took place in Atlanta on July 31st, and"after a long and fierce competition"Mr. Ayers was declared the winner. We sat down with Mr. Ayers and the man himself, Andre Harrell, to find out more about the competition and the finals.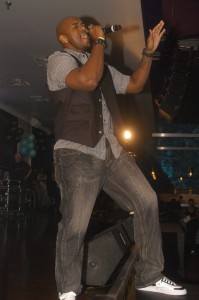 Mr. Ayers recalled for us the atmosphere in Atlanta. "The competition was a lot of fun. Full of so many talented artists. It was also tense as HELL! I was the first person on the list to perform! Not the typical place to be if you want to leave an impression with judges. It worked out in my favor though. When I was onstage in front of the judges, the few times I looked at them they were stone faced! They just stared at me. I thought that I dropped the ball a few times. I just focused on the crowd and my performance." Andre Harrell discussed with us some of the things he was looking for from the artists, and why he felt Mr. Ayers was the right fit. "I was looking for people to sing about relationships. I think love has been missing from the music. Overall, Mr. Ayers had better songs and a better point of view. When you listen to his songs, he's a romantic crooner. He put his emotion into the songs and he understood who he was and who he wanted to be. It's very important for an artist to have point of view."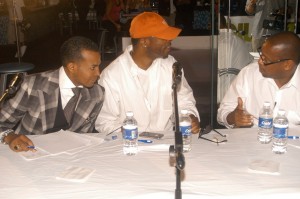 In addition to praise for Mr. Ayers, Harrell had good things to say about the other artists at the competition. "There were a lot of standout performances. Amaye had a huge voice. Her performances were some of the best. Frank Sirius had a great voice and a great ability to perform. Nicoya from Houston had a great voice, good look, great records. I plan to put all these artists on a Superstar Soul Search compilation album that I'm going to make." Aside from featuring these artists on the compilation, Harrell also plans to set them up with established producers the likes of R Kelly, Robin Thicke and Rodney Jerkins (Beyoncé, Mike City). "I want to match up these young artists up with producers who can help them structure their production and their songs to the best of their ability. They will keep the songs they have, but just bring up their production, giving them the education they need to bring them to the next level."
Check out highlights from the SuperStar Soul Search Competition in Atlanta in the video below (courtesy of Radio One) and be sure head over to Mr. Ayers' OurStage profile to listen to his superstar sound.