Illegal downloads are bad for music. Blah, blah, blah. Yadda yadda yadda. Like we haven't heard that one before. You know what we haven't heard before? That illegal downloads haven't hurt music sales. Well, at least the claim that they haven't hurt music sales all that much. This is the assertion being made in a new report from the London School of Economics.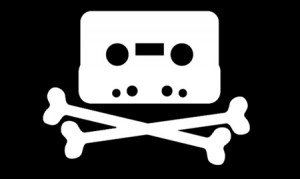 According to the report, file sharing is not the enemy but the future of the music business. And illegal downloads are not the principal cause in the drop off of physical music sales. Rather, it's a combination of factors such as changing patterns in music consumption, decreasing disposable household incomes for leisure products and increasing sales of digital content through online platforms. Read the whole thing if you have a minute and you have a craving for wordy dissertations on the ins and outs of digital downloads.
But wait, doesn't this contradict everything we've heard about the evils of file sharing? How can the major labels, the RIAA and Metallica all be wrong? The report has come out while another file sharing storm has been brewing. But this time it's not the anonymous hordes on the peer-to-peers fighting the established fat cat labels; this time it's a white collar boardroom brawl.
Last month Amazon launched their Cloud Drive service which acts as a mobile, digital locker. Users can store up to 5 Gigs of media for free and can then access the files from any web connected device. Sounds great, right? Well, nearly every other player with some involvement in entertainment business, especially the music biz, are feeling, well, played.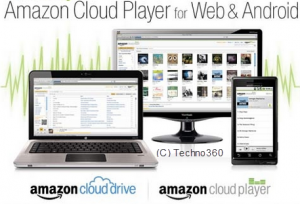 Labels are especially upset as they argue that Amazon doesn't have the licensing rights to offer streaming music to customers, only to sell digital downloads. Amazon, naturally, thinks otherwise, likening their service to the also free Google Docs in terms of accessible storage for subscribers of the service. Not only that, but Amazon also claims that the service has already boosted music sales on the site. Amazon wasn't able to back up the claim with hard numbers, though.
Cloud computing. Is it really the wave of the future or is it a trendy buzz word"a piece of fodder for the hype machine? Some might be a little unsure of the benefits of heading "to the cloud" but that doesn't change  that everyone's trying to get in on the ground floor. How does this affect music? Well, everyone's trying to sell music too. Or if not sell it, at least offer it to people. Sony just launched their Music Unlimited service for PSP users, allowing users to stream music to the hand-held console for $3.99 a month. Industry titans like Google and Apple also have cloud-based services similar to Amazon's Cloud Drive in the works and iTunes users can already stream their music to other devices… if they're recent generation Apple Products.
All signs point to file sharing as the digital wave of the future. Analog will always carry a charm, a certain nostalgia. But come on. Getting your files anywhere on nearly any device as part of a freemium or nearly free service? I mean, what beats that?!
That said, the labels have a valid argument in all this. While the reasons for the drop in sales are and forever will be in dispute, facts are facts. Sales of music are down, overall. Labels are going to fight tooth and nail for every available dollar and they have a valid concern if they're not going to get licensing dollars for streaming music. Amazon is just the first to really dip their toes into the water. If they don't need to pay the labels to store and stream the music, as they claim, then that would open up the floodgates for numerous copycat competitors. The National Music Publishers Association brought a concern for a more sympathetic group with a stake in all this: the songwriters. One of the main issues is the filtering of content and lack thereof. What's to stop a user from illegally downloadingmusic and then uploading it to the Cloud Drive service? As of this moment, it appears that there isn't.
Amazon and representatives from labels met last week to further discuss what the terms of the service to further work out the kinks. While Amazon does acknowledge that there might be future functionality to be added to their Cloud Drive, they've made it known that they're not interested in paying anything extra to stream music to their users. Still, the future of cloud computing looks bright, ironically enough.