Dazzling Elizabeth Cook had no sooner come off an incredible run with her Don Was-produced album Welder that she turned around and gave country fans another jolt with her latest album Gospel Plow, which offers southern gospel tunes with a folk-bluegrass flair. Once again, the much loved and lauded singer-songwriter has served fans a power-packed album full of vibrant, soulful songs wrapped around Cook's lush southern vocals. As Cook prepares to again take center stage at the annual Americana Music Festival, held each September in Nashville, she took time out to talk about her latest album, her future music plans, and just what might change the whole trajectory.
OS: A lot of fans were surprised that after Welder you did Gospel Plow. What does Gospel Plow represent in your career?
EC: This is a little slice of what I do. It's not all that I do and all that I appreciate. There are many, many layers to my connection to music.
OS: When did you first get into gospel music?
EC: It way very, very early on in my life that I began to appreciate that music. My parents send me to a Pentacostal church in my neighborhood. They didn't go too much but they would send me. They believed in all ages in the same room at the same time and there was all kinds of great music around. That always stuck with me. I recognize it as a musical genre that I love. Elvis Presley, so many other artists that came up through the charts, loved it too.
OS: Do you see yourself doing more of this music?
EC: I may never make another album of this kind again and I may do another at some time. I don't know.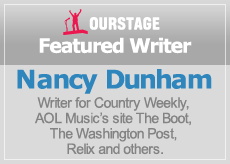 Anyone who was at Nashville's legendary Station Inn when Cherryholmes played there during the recent Americana Music Festival likely won't forget the event anytime soon.
Although there were a host of big name entertainers in town and playing that night, it was this family band that pulled in a huge crowd that forced the venue managers to halt access to the show. Yet plenty of fans stood outside in the cold rain hoping for a chance to hear the band.
"I just love to sing," Cia Cherryholmes, one of the group's main songwriters, said of concerts. "I especially love to sing [the jazz number] 'Just You.' I get to sing in front of a large microphone and sing in a way that's a little different than what we usually do."
If there's a secret to the band that Jere and Sandy Cherryholmes formed with their children after their eldest daughter died, it's that the members aren't afraid to reach beyond the bluegrass format.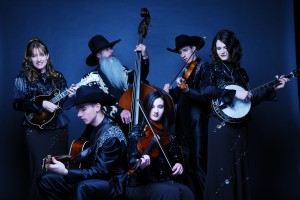 Perhaps Sandy Cherryholmes explains the dynamic best, noting that she and Jere come from the '60s and especially enjoy musicians such as Stevie Ray Vaughn while the siblings have passions for modern rock and jazz. The mix of influences can push musical boundaries at times"such as when the band discusses how to work with a jazz-inspired number"but generally swings back to the bluegrass roots that tether the band's sound.
"Molly wrote a song and when she first played it, for us it was more of a jazz tune that you'd play with a jazz combo," said Sandy. "We had to decide how to work with it. We don't use a piano and we have to decide what we would want to do with a banjo role and [otherwise] how to best fit on a bluegrass record without being too far out."
Although such conversations would lead to rifts in more than a few bands and families, the Cherryholmes admit they are "brutally honest with each other," says Cia. "One of us might way 'Why did you write that? What were you thinking?' We can say it because we're family."
Adds her brother B.J. "We are real people. That just kind of comes out in our music."
And what a way it has manifested with awards including "Entertainer of the Year" from the International Bluegrass Music Association to many nominations including two for GRAMMY Awards. Now the band is supporting its latest release Cherryholmes IV: Common Threads. Critical and popular kudos have led many to believe that the band may finally win a coveted GRAMMY.
"We have been all over the world, we enjoy performing, we have done so well," said Cia of her dream. "If we could just bring home an actual Grammy"not a nomination"and I could have that gramophone sitting on the mantel, well, I'd be very happy about that."
By Nancy Dunham
Nancy Dunham writes about music for Country Weekly, AOL Music's site The Boot, The Washington Post, Relix and other publications.