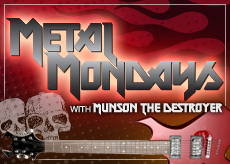 Four months into the year 2011, and there have almost been enough great metal albums this year to build a very respectable "Best of the Year" list from. It's been an uncharacteristically great year thus far, but hasn't been without stinkers (is there ever a time without at least a couple?). For those not intently following every single metal release in 2011, here's the best and the worst of the year…so far.
Starting off on a good foot, one of the best releases this year has received surprisingly little buzz, even though I reviewed it about a month ago in the Metal Monday column. American Heritage's Sedentary is a very solid and unrelenting jaunt through a hardcore-tinged, good ol' heavy metal metal record. Featuring an all-star cast of bassists on the record and eleven songs sure to compel you to bang your head, you would be remiss to not give Sedentary a listen.
Newcomers to the metal world, TesseracT put out their first full-length via Century Media this year. On One, the guys in Tesseract take a 55 minute progressive metal romp featuring erratic polyrhythms, complex time signatures, djent guitars, and a six-part epic in the middle of the album. Even given all of the technicality of the album, it still comes across as quite an easy listen due to the catchy lyrics and atmospheric transitions between many of the heavier and more obviously complex sections on the album. One also features some of the best production work in metal today with a very organic sound with loads of natural dynamic and little compression (most obvious when you listen to the cymbals). Right now, it appears that TesseracT are sitting pretty atop the progressive metal throne.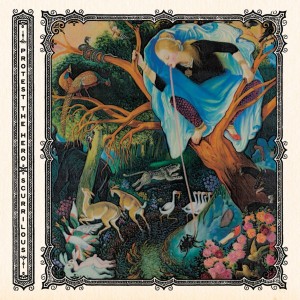 Receiving a significant amount more attention than the previous two albums on the list was  Protest the Hero with the album Scurrilous (also reviewed for a Metal Monday). A slight deviation from their prior releases, Protest The Hero have kept up with their virtuosic performances of pop-accessible music but now feature lyrics more relatable to the average person; the vague and confusing lyrics have been replaced by more personal lyrics that tell stories. If you liked Protest the Hero before, then you will definitely enjoy Scurrilous. Perhaps the band will grab a few more fans with their increased pop sensibilities.
And now on to the less-than-good releases so far this year. It features a snooze-fest from a legendary band, a band that has improved since their last misstep (but still miss the mark) and and album that tries so hard to be over the top it over-shoots itself straight into the garbage.
First up are Asking Alexandria, a band exploding onto the "-core" scene, followed quickly by a rabid fanbase of teenage kids. While Reckless and Relentless is a step above Stand Up and Scream, it still feels a lot like an extreme music version of elevator music, or a metal jingle. It feels like a collection of overly stereotypical bits and pieces from bland deathcore and and water-down post-hardcore music. They seemingly deliver only the catchy parts of those genres, but rarely anything else. Still a young band, Asking Alexandria still have plenty of chances to make an album with some substance, it's just not this album.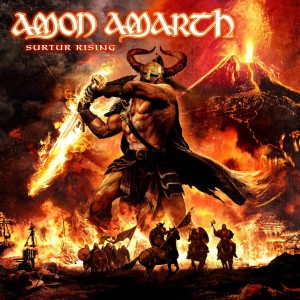 It almost feels wrong to put the legendary Amon Amarth in a "worst of" list, but after nine albums of almost the same formula, it's clear they're becoming challenged to come up with something new, fresh or interesting to introduce to their very unique brand of viking-influenced melodic death metal. Certainly not a bad record by any means, it still leaves a lot to be desired and doesn't hold interest very well if you're only a passing fan of Amon Amarth. Surtur Rising is certainly an album for diehard fans only.
Last but not least are the ever-notable Emmure with their latest album, Speaker of the Dead. This album really only features two things: slam riffs and obscenity-ridden lyrics about being pissed at things or people. If you're looking for anything other than that, you'd better look elsewhere. At least they're making music that will help them sell their branded boxing gloves for the mosh pit.