D'Angelo who?
If you're a music lover of a certain age, too young to remember when contemporary R&B wasn't joined at the hips with rap, or didn't come dressed up in a shimmering electro-pop sheen, we'll forgive you for asking.
Now let the history lesson begin! Flashback to 1995, back when 21-year-old D'Angelo (born Michael Eugene Archer) was quickly becoming one of the hottest things in music. Released that year, his debut album, Brown Sugar, helped usher in the era of neo soul, and with Voodoo, his long-delayed 2000 sophomore album, for whose "Untitled (How Does It Feel)" video he bared both body and soul (literally!), he became an R&B rarity: a sex symbol capable of seducing both fans and critics with his bulging talent.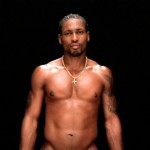 The only way was up, it seemed. But instead of ascending, D'Angelo dropped out. In some ways, it wasn't so surprising. When I met D'Angelo in the mid-˜90s before a taping of MTV Unplugged, I was immediately disarmed by his cheerful but low-key and unassuming manner. He easily could have passed as any guy in the audience who'd wandered into the performer's circle by mistake"and I mean that as a compliment. Modesty in a hunky package, D'Angelo, unlike the egocentric superstars crowding the charts today, clearly wasn't in it for the star trip. Whether sitting at the piano or plucking a guitar, he was playing for love of the game, not the "F.A.M.E." and "Fortune" (to quote the crass titles of the two most recent albums by Chris Brown, D'Angelo's modern-day antithesis).
After taking five years to release his sophomore effort, D'Angelo spent the next decade well outside of the spotlight, only making occasional scattered appearances on leaked songs and other people's records (including Mark Ronson's Record Collection). And like so many musical geniuses before and after, he was plagued by demons, which may or may not have shaken up his turbulent romance with fellow singer Angie Stone, the mother of his teenage son Michael, and which definitely led to several legal scrapes, including a 2005 arrest for drunk driving and drug possession, and another in 2010 for soliciting a female undercover police officer for sex in New York City.  (more…)

A brutal battle with fame, addiction, and an almost fatal car crash fueled an eleven-year, self-inflicted isolation. Now, D'Angelo is preparing to release his first album in over a decade.
His debut album, Brown Sugar launched him into super-stardom in 1995 and helped the neo-soul movement gain real traction on the mainstream. His single Lady peaked at #10 on the Billboard Hot 100 chart and was a major commercial success. He appeared on Lauryn Hill's track Nothing Even Matters, from her groundbreaking album, The Miseducation of Lauryn Hill, and recorded his hit single Devil's Pie for the film Belly in 1998. To top it off, he fathered a child with fellow neo-soul star Angie Stone.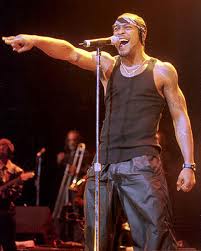 D'Angelo's sophomore album Voodoo debuted at #1 in 2000 and won two Grammy Awards for Best R&B Album and Best Male R&B Vocal Performance.  It was ranked #488 on Rolling Stone's list of 500 Greatest Albums of All Time in 2003. The album's second single, Untitled (How Does It Feel), was nominated for four MTV Video Music Awards and is ranked #44 on VH-1's list of 100 Greatest Videos Of All Time.
He seemed to be on top of the world when he suddenly vanished from the public eye. Rumors of drug addiction swirled and D'Angelo all but disappeared, abandoning his place among music's elite. In a recent interview with GQ, Michael D'Angelo' Archer finally let the world in on the dark hole he's been hiding in for the last twelve years.