The Good
British boy band invasion"it's on
Teenage girls, you already know this so move on. The rest of you old timers, listen up. The British Invasion is back, but this time it's taken an NSYNC twist. Meet The Wanted and One Direction"two English boy bands that are, like, totally amazing. The Wanted just played The Tonight Show with Jay Leno, and may have gotten arrested. And One Direction, well, they just topped the Billboard charts. No biggie. Watch The Wanted's performance of "Glad You Came" below"we promise we're not tricking you into watching a Ron Paul clip.
Johnny Depp, Marilyn Manson cover You're So Vain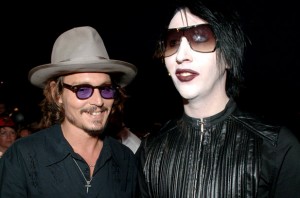 Maybe a sign of the apocalypse, maybe just an innocent musical collaboration, but Johnny Depp and Marilyn Manson are doing a cover of Carly Simon's You're So Vain. The two friends (what?) have collaborated on the track for Manson's upcoming album Born Villain, due out on May 1. Wonder how the The Antichrist and Captain Jack Sparrow sound in harmony? You only have to wait another five weeks to find out.
The Bad
Lil Wayne cited for messy yard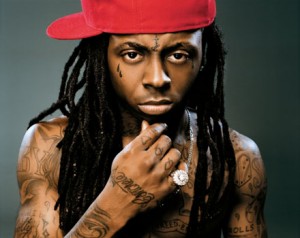 When you hear that Lil Wayne is in trouble for grass, your mind immediately goes to the illegal kind. But turns out he's in trouble for, literally, grass. The lawn around his Louisiana mansion has grown unruly and neighbors in his gated community ain't having it and have issued the rapper a citation. Nothing screams déclassé like a mansion with unkempt landscaping.
Madonna debuts Girl Gone Wild video
Madonna looks great for her age. We grant her that. But we find ourselves agreeing with Mr. Ostroff here that Madge has definitely been co-opting cool"first from Nicki Minaj and M.I.A., and now from herself twenty years ago. Madonna's new video recalls Vogue with its black and white shots of taut, gyrating gay men, but also Beyoncé's Single Ladies and maybe even Michael Jackson's Scream. Even if it's derivative, Girl Gone Wild offers some good eye candy. Watch it below.
The Ugly
Justin Bieber takes a beating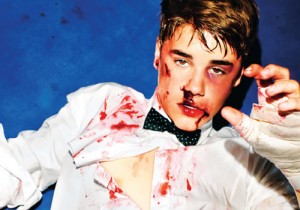 All you folks who haven't contracted Bieber fever will love this cover of Complex Magazine, wherein the young pop prince is shown beaten to a pulp. If you listen very closely, you can hear the cries for revenge of millions of Beliebers. Watch your back, Complex.
Lana Del Rey gets gagged in Blue Jeans video
Lana Del Rey released her video for Blue Jeans, and it reeks of a perfume ad. You know, black and white footage of smoky lovers swimming around, and, uh, gagging each other. Still, the song is boss. Check it out below.
Miscellany