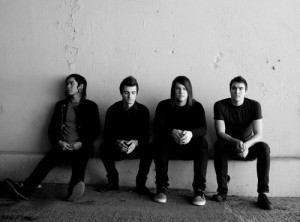 Ohio's Attack Attack! recently announced that their plans to embark on a comeback tour had become plans for a farewell run. This news came as a shock to many, but when one steps back to look at the group's troubled carer with rotating members and a overall lack of direction (perhaps resulting from the revolving door of membership) shows this was bound to happen at some point. Now the group is saying their goodbyes one city at a time, and PropertyOfZack sat down to with the band to reflect on their run.
Though POZ's full interview has yet to be released, a snippet with the group describing their "one mistake" as a band. The phrase "Our biggest mistake was being us" sums it up pretty well, but you need to read the band's full response to undersand what they're trying to say. Click below to read the excerpt: (more…)
Ah spring time, birds are chirping, snow is melting, and bands are announcing touring…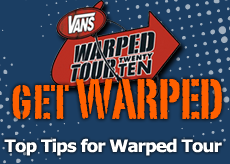 It's that time of year again. I've got my pair of Vans and my aviator sunglasses, and I'm all set to make my way to my local date of the Warped Tour. Based in the Boston area, I've frequented the MA date of this summer staple for years. Who wouldn't? Where else can you see upwards of 50 bands for under $35? That's the motto of Warped though. Once you've bought your ticket, you're free to catch any of the bands' sets, check out the extensive amount of merch/swag stands and experience the true community feel of Warped Tour.
Of course, it's tough to prioritize to make sure you don't miss that set you really wanted to check out, and still get back in time for that meet-and-greet. So, I've put together a list of bands to check out and then some general tips for maximizing your day.
Big Names:
First, I want to run through a few of the big names that I will be sure not to miss. Warped has a roster of bands, a few of which always come back from previous years. This year, there are a few veterans that you really can't miss if you're making it out to the show.
Alkaline Trio: These Chicago punk-rockers have always been in my Top 5 list of favorite bands. While they've been through a lot of labels and a bunch of songwriting changes, they're still one the best examples of a band that supports its same fan base and puts on a stellar show.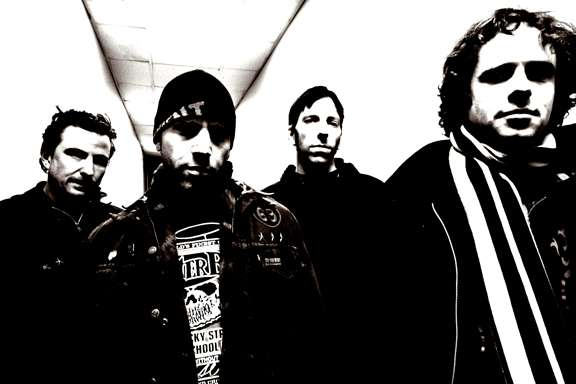 The Bouncing Souls: These guys are the very definition of Jersey punk. Their optimistic, uplifting lyrics make for a breath of fresh air among some of the gloomier, angrier lyrics of other heavy bands. They just released a new album this year, so head out and check out the new material onstage.
Sum 41: I would be remiss if I didn't mention Sum 41, the essence of Canadian pop-punk. It's been a while since these guys have been on the tour, so make sure to catch them this time.
Andrew W.K.: To me, AWK represents the whole Party Hard vibe of Warped Tour. He hasn't toured with the full band for several years, and who knows how long it'll be ˜til he comes back to grace the Warped stage, so pencil this guy in.
Newcomers:
I've got a quick list of newcomers and non-main stagers that I will personally make a point to fit into my viewing schedule. Be sure to catch Emarosa, Attack Attack! and Anarbor for an eclectic mix of bands that can really rock live.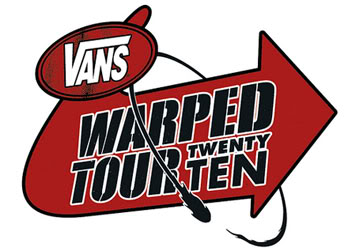 Finally, before heading through those gates, be sure of a couple things. First, head straight to the set-time board as soon as you get there. They determine set times day-of, so get there early and write them down so you don't miss anyone. Also, be sure to check out all of the booths throughout the day. For me, some of the best music discoveries have been made collecting a free CD sampler or meeting the lead singer of some band I haven't heard. You'll make some friends, hear some great music and walk out of there with plenty Warped-inspired swag.
Also, be sure to check the full set of tour dates on Warped's Web site. There are plenty of bands on the tour that don't make it out to every date. Some of the great bands who won't be at the MA date are: Bad Religion, Pennywise, Anti-Flag, Big D & the Kids Table and Dropkick Murphys. Oh well, maybe next year