Let's face it, sometimes the past should stay dead. But when an awesome artist fades from popularity, their fans later wonder, Where are they now?  You may not know it, but many artists you've loved in the past are still hard at work writing new albums or preparing to tour once more. Fortunately, you now have Second Coming to reintroduce some of your favorite acts of the last few decades and give you the scoop on what you can expect from them in the future.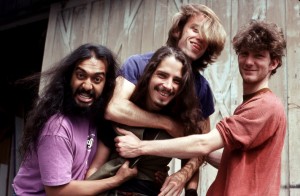 THEN: The year was 1984, and, like many of their friends, Seattle residents Chris Cornell and his roommate Hiro Yamamoto decided to form a band. The singer and bassist recruited a drummer and guitar player to form a grunge rock/metal group called Soundgarden, named after a local park sculpture that made strange noises in the wind. After releasing two EPs, the band put out their first LP, Ultramega OK. The punk-infused record garnered national attention along with a GRAMMY award nomination for Best Metal Performance. Following the release of two more LPs at the dawn of the '90s and a successful tour opening for Guns 'n' Roses, the band was perfectly poised for the grunge takeover . Then, in 1994, Soundgarden released Superunknown. The album's first single "Black Hole Sun" was a huge hit. Three million copies sold and two GRAMMY Awards later, Superunknown solidified Soundgarden's place as one of the most prominent grunge bands to date. Unfortunately, the public's interest in grunge waned by Down on the Upside's release in 1996, and the group disbanded in 1997.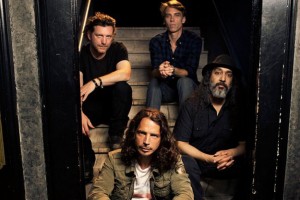 NOW: After the breakup, the members of Soundgarden continued to play music in separate groups; most notably, Chris Cornell formed the group Audioslave with former members of Rage Against The Machine. Cornell also had a successful solo career, for which he recorded three albums over the span of ten years. After shooting down reunion rumors for years, Soundgarden finally confirmed their reunion in 2010. Since then, they have played a few shows and festival dates, but have yet to embark on a full-fledged tour. The band has been hard at work in the studio writing their next album, their first studio album since 1996. Most recently, they contributed a song to the Avengers soundtrack, which marks their first new recording since reuniting. Look out for their new record coming later this year!
Any true 90's rock fan knows every word of this song by heart. Let's reminisce over the trippy video for "Black Hole Sun"…