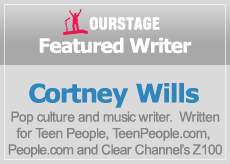 As 2010 draws to a close, the new year is looking ripe for new music.
While we can expect big things from Kanye West's My Beautiful Dark Twisted Fantasy and hip hop's newest it girl Nicki Minaj"whose debut, Pink Friday" is packed with future number ones, there are even more musical mitzvahs on the horizon. Some late December, early January rap releases are sure to get some heavy radio rotation including Yo Gotti's Live From The Kitchen and Jeezy's, TM 103.
Things are looking up in the R&B department now that R. Kelly has released his guaranteed panty-dropper, Love Letter in the same month that Avant dropped, The Letter and Tank debuts Now Or Never.  We're guessing Jamie Foxx's Best Night Of My Life will be heating up the airwaves if his single, Fall For Your Type featuring Drake is any indication.  The crooning will continue through the winter, with Lloyd's, King Of Hearts set to drop on Valentine's Day and Bobby Valentino's, Fly On The Wall expected to drop before the snow melts.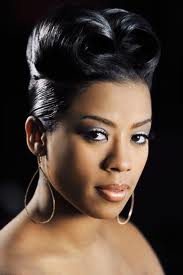 The ladies aren't lagging either, with Keyshia Cole and Ciara releasing highly-anticipated albums, lead by already- hot singles, I Ain't Thru and Ride It to close out the year. We can expect Kandi Koated, (the currently under-the-radar release from Kandi Burress) to gain some traction this year with singles Me And You and Haven't Loved Right being too good to stay under wraps for long.
Still no release dates for Kelly Rowland's Motown release, Kelly Rowland or Jennifer Hudson's yet-to-be-titled sophomore album, but we're thinking both divas will deliver some praise-worthy hits.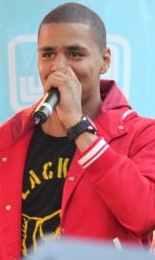 We're still waiting for Nas to drop The Lost Tapes: Volume 2, but it looks like 2011 might be the year of the comebacks with highly anticipated releases coming from some of hip hop's most prolific stars.  Dr. Dre's Detox should hit shelves in February followed by some stiff competition from fellow West Coaster, Snoop Dogg when he releases Doggystyle 2: The Doggumentary in March.  Weezy's Carter IV is expected to drop the same month, along with his collaboration album with Birdman, Like Father, Like Son 2. Hot on their heels will be newcomer, J. Cole, with his yet-to-be-titled debut going head to head with Lupe Fiasco's Lasers. Another highly-anticipated comeback will come from Pusha T of The Clipse, when he releases his solo album on Kanye's G.O.O.D. Music label this year.
Cortney Wills is a pop culture journalist born and raised in Los Angeles, California. She has lived in LA, Chicago and NYC and enjoys all things entertainment.