Here today, gone today, one-hit wonders make the world of pop go round"but never for long.
The late ˜70s gave us a plethora of short-term disco stars who lived"and quickly died"by the groove, while the Tacos, the Kajagoogoos and the After the Fires of the early ˜80s, arrived wielding synthesizers and tressed for fifteen minutes and less of success. More recently, in 2005 and 2006, sensitive singer-songwriter guys Daniel Powter (Bad Day) and James Blunt (You're Beautiful) helped usher out the pre-Rihanna/Katy Perry/Lady Gaga phase of pop.
In 2009, as a higher number of headlining newcomers than usual ascended to the summit (Lady Gaga, Jay Sean and Jason DeRülo, among them), at least one, Owl City"the act behind Fireflies"was bound to never fly anywhere near those heights again. And last year, with dance music dominating the airwaves more dramatically than it had since the aforementioned disco age, we got indie-pop with a beat for exactly one massive hit single, courtesy of Foster the People, who went all the way to No. 3 with Pumped Up Kicks.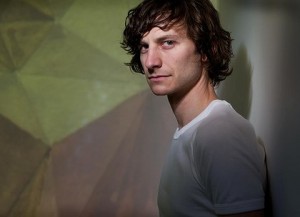 Which of 2012's first-timers so far are most likely to not still be succeeding by their next single? fun., the rock trio that recently spent six weeks at No. 1 with "We Are Young"? Or Gotye, who rode a quirky song and an even more oddball video all the way to the top?
At a quick glance, Gotye seems to have all of the trappings of a one-hit wonder. Interesting name that one might need a pronunciation key to get right? Check. Song that sounds unlike anything else on the radio? Check. A colorful video that jumps off the screen for reasons that have as much to do with the high concept as the song itself? Check.