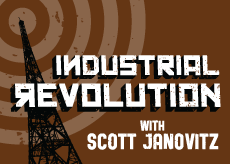 In my last post, I suggested that television killed the radio star. That grisly investigation is still ongoing, but meanwhile we should take a look at the previous suspect and whether or not it has been marked for death by the passage of time: the music video.
When independent artists tell people they're making a video, the most common response, even from other artists, is Why? No one is certain that videos are a bad idea, but many wonder whether spending the time, effort and money on such a venture is worth it.
So, is there a point to making a video? The ample opportunity offered by the Internet and the changing expectations of music fans have made the answer to this question an easy yes. The doubt expressed by some comes primarily from a pre-Internet, old music biz mindset: if there are no longer television outlets that will play your video to millions of people, then making one seems futile. The diversification of MTV into primarily non-video programming has filtered down even though its sub-channels (MTV2 and the like). Though they still play blocks of videos, that time is valuable and isn't going to feature unsigned and unknown talent. The imminent return of 120 Minutes may change this to some small degree, but there is certainly not much hope now to get your video on TV if you're an independent artist. Yet to declare defeat is to ignore all the video outlets on the Internet, from right here on OurStage to YouTube to Vimeo to an artist's own Web site and Facebook page.
Savvy artists understand two primary benefits of having a video to disseminate across the Web.
Music fans, particularly younger listeners, now have an expectation that a band or song will be easy to find and listen to online. While strictly audio outlets exist, the number one go-to site for free streaming is YouTube. Even artists that have not made a video will frequently post a few tracks with just a still photo or slideshow accompaniment, just to have a presence there. But an interesting video is the best way to keep the interest of today's media-bombarded attention span.
Touring has become less and less financially feasible for independent artists. In place of touring, videos are a legitimately useful representation of an artist for an interested music fan. Many fans actually prefer to check out a few songs by a band in the comfort of their bedroom, rather than see the band live. They might like it so much that they are compelled to seek the live show, but mostly, fans are satisfied with what is perceived as the best possible impression an artist has to offer: their videos. (The pros and cons of this state of affairs is another issue altogether.)
As the target vehicle for videos has changed from television to the Internet, so has the artist's intent or goal for the video. The music video that finds the most success today is not just a creative meeting of music and imagery. Going viral is pretty much the holy grail of media exposure for everyone from a 12-year-old kid with his dad's camera to an international mega-corporation trying to promote its new product. Music videos are no different. For many bands making videos, the desired response has shifted from Oh, that's cool to I gotta post this on Facebook. There have always been creative videos being made, though by 1986, they had arguably exhausted their potential for innovation, from the excellent extremes of Peter Gabriel's landmark claymation video for Sledgehammer to The Replacements' defiantly minimalist Bastards of Young clip, which pretty much focuses on a speaker the whole time.
Cool videos continued to come and go, with declining public interest and consumption. Fewer and fewer were made, making the quality videos stand out even more, which kept the genre alive. When Internet technology and home computing technology got to the point where watching a video online wasn't a frustrating mess, things started to pick up on the video front. Then in 2006, OK Go released the carefully choreographed DIY video for their single Here It Goes Again and it exploded, with over a million hits in a week, a 2006 YouTube Award and a 2007 GRAMMY Award. Not only was it fun to watch, but it looked reasonably low-budget, thus inspiring a new generation of indie bands. Their kind of viral success is still unlikely for most bands (Rebecca Black notwithstanding) but OK Go breathed new optimism into the making of music videos.
Videos started as promo clips and that is what their primary function has always been. To perseverate on one medium" television"is understandable, because that's where music videos found the greatest success. But that ignores their promotional value in favor of the cultural. Music videos will always serve a unique and practical purpose apart from pop culture, and now is a great time to take advantage of their usefulness.