Sub Pop became famous as the breeding ground for the early-90s alt-rock revolution, home to the biggest bands of the grunge-era bands. Music changed fast, though, and Sub Pop struggled near the end of the decade to find their footing again, with WEA (Warner Elektra Atlantic) taking a substantial minority stake and making some cross-label promotional deals that didn't seem like a bad idea, but didn't really help Sub Pop's long-term creative prospects. All that changed around the turn of the millennium, with a new generation of talent forging original and somehow familiar sounds. There have been many quality releases by the label since 2000, but these are some of the very best. I've combined multiple releases in some cases, and left off others when they didn't quite hit the heights.
10. Band of Horses " Everything All The Time (2006) / Cease To Begin (2007)
A slightly more grounded My Morning Jacket or more spacey Built To Spill"either way, nothing to change the world, but really nice vibe-y, hook-filled, atmospheric rock songs with restrained country influences. Now doesn't that sound good?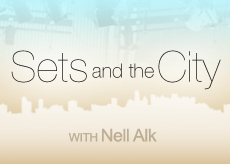 Baltimore-based dream-pop duo Beach House haunted Webster Hall's grand ballroom twice last week, playing sold out shows both Wednesday and Friday nights. Comprised of lead singer Victoria Legrand on keys and backup singer Alex Scally on electric guitar, the pair was joined by a third individual on drums (and tambo and maracas¦). Their atmospheric, lo-fi beats blanketed the space for just over an hour, some mesmerized balcony-dwellers balancing atop tables and chairs to get a better look at the stage and scene below.
Legrand, whose old soul voice (both speaking and singing) is breathy and androgynous (and not a little akin to, in my humble opinion, Stevie Nicks), wore what looked like an oversized mint-tinted blazer. Her messy locks long, at times her hair swept the keys as she bowed her head and wafted it to and fro. Even in the shadow-clad lighting, which consisted of absolute darkness between tracks, I could decipher Scally's shoeless feet, rockin' socks as he maneuvered pedals from his stool or stood to modestly dance, lurching forward sporadically while strumming.
Their otherworldly audible delivery was complimented by visual accompaniment: a trio of three-sided pyramids erected behind them, lit up in different colors depending on the song. Some songs warranted red, others purple, others yellow and so on. Some songs received special treatment"twinkling lights shone like stars on the backdrop, transporting the audience to a crystal clear night sky we're not apt to see from rooftops in NYC. I myself came to think of the props like neon, angular teepees, poised to launch into space at any moment. But, hey, that's just my trippy take.
Beach House performed numbers hailing largely from their most recent release, Teen Dream. Of the fifteen-strong set list, only five were plucked from former records. That said, even their newest isn't too new, having come out over a year ago. Then again, these WH engagements were one-offs, not part of a greater tour. We in New York should feel fortunate for the out-of-the-blue double-header, right?
Overall the show was low-key but eagerly enjoyed. By low-key I mean that their sound was solid; they aren't pulling out all the stops to impress with effects or distract from the matter at hand (though they did incorporate some strobing and WH provided the usual but tiresome steam machine). But, by and large, they aren't trying too hard. They're confident, cool, collected. I've not seen them in person previously, but my instinct is that the team is coming into their own, finding their voice and settling into a respectable but comfortable ease. They know their work well and they know their work rocks. Simple as that. Or so I gathered.
Their music was smashing, translating well from headphones to live venue. They took turns speaking between numbers, though they kept remarks short and sweet. Once in a while they attempted to be funny and fell flat, though before launching into my personal favorite tune, Lover of Mine, Scally indeed succeeded at commanding some laughs. Said he, We'll give a Vietnamese sandwich to anyone who dances during this song. This was met with ample applause and cheering. Legrand's left-field commentary about growing older and the Internet, however, you could have heard crickets. The crowd seemed similarly unmoved by her allusions to promiscuity; My memoir will be called Sleeping with Strangers. Picking up on lack of response, save for a few weak whistles, Legrand figuratively threw up her arms and said, Okay, wait. Let's get back to emotions. And the band played on.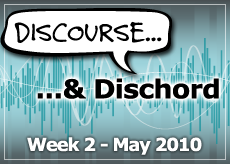 The Good
Lenny Kravitz headlines benefit concert for oil spill
Almost three weeks after the explosion of a BP oil rig of the coast of Louisiana, New Orleans' biggest names will join forces for Gulf Aid, a benefit concert aimed at cleaning up one of the biggest spills in the history of the area. With more than 210,000 gallons of crude oil now polluting the Gulf and threatening aquatic ecosystems, the situation is heartbreaking. Lenny Kravitz will join Mos Def, Ani DiFranco, Allen Toussaint, Dr. John, George Porter Jr., Cyril Neville and more on May 16th in New Orleans at the Mardi Gras World River City to help raise funds to offset the damage of this disaster. Kudos to all for their efforts in fixing this mess.
M.I.A. releases XXXO, disses the Biebs
After attacking Lady Gaga and releasing one of the most violent musical videos in recent history, M.I.A. is back in the press this week, but this time it's for debuting the first single off her forthcoming album. XXXO is another catchy dance floor hit for the British performer/politico and hints at good things to come. But it wouldn't be enough for Ms. Arulpragasam to simply bestow an edgy pop gem upon us, she's also gotta serve up a side dish of cheek, this time directed at Justin Bieber. Quoth M.I.A. to the folks at NME: I find the new Justin Bieber video more violent and more of an assault to my eyes and senses than what I've made. Touche! And, agreed.
The Bad
Babies dance to Single Ladies, grown men sing to Bad Romance
What's more disturbing " a troupe of tiny girls popping, locking, twirling, strutting and grinding to Single Ladies for the World of Dance competition, or a gang of grungy grown men gathered on the street to sing an a cappella version of Lady Gaga's Bad Romance. Wait, don't answer yet"watch the videos below and get back to us.
The Ugly
Ke$ha's meow mix revealed
Ke$ha is sooo lucky. It's just not fair for one human to hog all that musical talent. We're kidding of course. Oh, you weren't? Well then you might want to take a look at the video below. Turns out Ke$ha's been squeezing cats in the studio to get that feline-in-heat effect on all her songs.
Miscellany