Madi Diaz sure doesn't act like a musical prodigy when you chat with her about her music. Aren't those who attend the famed School of Rock in Philadelphia and Boston's Berklee College of Music supposed to be a bit, uh, pretentious? That sure doesn't fit the personality of this polished and pleasant twenty-something woman with an infectious laugh whose self-depracating humor reflects some of the bubbly, uptempo songs on her brand-new album release Plastic Moon.
The only problem with the songs on the album"full of all kinds of bang-on-the-dashboard beats and thoughtful lyrics"is that they are so compelling that stalwarts of every format wants to claim it as their own. No matter. Let the pop and rock and alt-country folks battle it out"Diaz is really all about getting the music to the listeners no matter how they find her.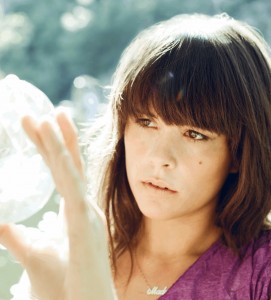 "It's pop I think, and indie I think. And then [a business associate] mentioned CMT and I said 'Sure that's great. We'll take it!'"said Diaz with a laugh. "It's like the first time I'm sure people heard Led Zeppelin or Frank Zappa"and of course I'm not comparing myself to them"–but I am sure people didn't know where they fit [in terms of musical format] either!"
And it's clear that she cut her musical teeth on an array of songs that she just loved, no matter the format.
When I was a teenager, Madi Diaz recalled, my dad and I would hang out in the living room and learn songs by bands like the Eagles and Alice in Chains. We'd pick parts to harmonize and sing our way through them, over and over. My dad would get so excited when he figured out something by Yes or the Mamas and the Papas, then he'd let me pick my favorite Silverchair song or whatever I was obsessing over at the moment and we'd learn it together, too. It was the best.
She was well schooled to embrace it, too. At what one might call her father's insistence, Diaz began to study piano at age five. Although she grew up amidst the Amish of Lancaster, PA, her parents kept feeding her a steady diet of music that ranged from Metallica to Sheryl Crow and The Beatles. It was that background, combined with her formal studies, that guided her toward her musical passion (songwriting) and her musical partner Kyle Ryan, a fellow Berklee student from Lincoln, NE.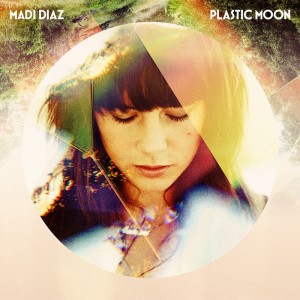 "When I started writing for myself, I realized  that I was gravitating toward painfully yearning David Rawlings, Patty Griffin, Emmylou Harris [music]," she said. "I really thought Americana was where I wanted to be. It still is in some ways. It resonates with a rawness that I love."
But for now, Diaz's musical journey is tied up in the indie rock pop sounds of Paper Moon, and that's just where she wants to be at least for now.
"It's funny, especially the way things are right now. You never know where or what it is going to take you, where it catches," said Diaz. "Sometimes you stumble to find the pace. The entire process has literally been that. Moving to Nashville, writing with a million people and then [Kyle and I] writing by ourselves, and then all the rushing, stumbling and then really finding your gait."
Don't miss Diaz's new album and be sure to check out her upcoming video, especially filmed for Valentine's Day (and featuring her brother's metal band! Really!). Find out all about it and more on her Web site.
Watch Diaz's video for "Let's Go" below: