I'll never forget the day Basia lied to me. Twice. I was interviewing the Polish singer (best known for her 1988 hit "Time and Tide") shortly before the release of her 1994 album, The Sweetest Illusion, which was coming five years after her previous album, London Warsaw New York. That day, she promised me two things: First, she would never again make me wait so long for new music. Second, she'd never release a run-of-the-mill greatest hits album featuring, well, her greatest hits. She felt that at the very least, artists owed it to their fans to reprise their hits as brand-new tunes, not just repackage the same old songs.
Her next studio album, It's That Girl Again, wouldn't arrive until 2009, nine years after she had released Clear Horizon"The Best of Basia, one of those run-of-the-mill greatest hits albums featuring, well, her greatest hits.
The morals of this story: 1) You can't rush inspiration. 2) The first cut isn't only the deepest"sometimes it's the best, too. That's a lesson Mariah Carey may have learned last year when she scrapped plans to release Angels Advocate, a remixed version of her Memoirs of an Imperfect Angel album, after a new version of "Up Out My Face" (Memoirs' best song) featuring Nicki Minaj limped onto Billboard's Hot 100 at No. 100 and refused to go any further.
But apparently, Lady Gaga, the reigning queen of remix albums and EPs, still hasn't received the memo. When she released Born This Way back in May, she put out a special edition that included a separate disc with remixes of five of the album's songs. (Bryan Ferry did a similar thing with last year's Olympia.) Divine inspiration or clever marketing ploy? Perhaps a little of both, but "Born This Way"-with-a-twang never would have spent six weeks at No. 1. The "Country Road Version" makes for an interesting one-time listen, but I never need to hear it again.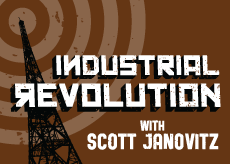 Woah. Death came to two digital music pioneers within just a couple of days of each other. Max Matthews, widely considered the father of computerized music, died on April 21st. Two days later, the inventor of the compact disc, Sony's Norio Ohga, also passed away.
In 1957, Matthews, then working for Bell Labs, wrote a program called Music, which played back synthesized sounds according to the user's input. His work is the foundation upon which all subsequent computer music, including his own additional innovations, have been built.
Ohga, who led Sony's immense growth as president from 1982 through 1995, pushed for the development of the media-revolutionizing compact disc. In addition to determining the size of the disc, the classical music lover and former aspiring opera singer famously mandated the CD's 75-minute running time so that it would fit the entirety of Beethoven's Symphony No. 9. Ah, when music fans were in charge¦
Digital music evolved greatly in the intervening years and beyond. Matthews' initial forays inspired more the actual creation of synthesizer music, rather than the development of digital formats. It wasn't until 1975 that Betamax developed high-fidelity digital audio to their compact video cartridges (ultimately falling to the competing VHS format, which quickly caught up to Beta's audio quality). 1978 similarly saw an audio development married to a video format in the Laserdisc, the first optical disc storage format available commercially, which offered unparalleled audio quality in terms of home video. However, due to the high cost of discs and players alike, along with its inconvenient size (about that of a vinyl LP, but heavier), the Laserdisc never truly caught on.
But both of these developments were important steps in the evolution of digital music. The Laserdisc is essentially a giant CD and led directly to the game-changing success of that smaller format, first made available in 1982 by Norio Ogha's Sony. The CD itself inspired further innovations"the High Definition CD and MiniDisc are obviously direct descendants, and Digital Audio Tape (DAT) owes more to the CD than the compact cassette.
Then around 1988, Apple Inc. introduced the Audio Interchange File Format (AIFF), a non-compressed digital file that could store pieces of audio for personal use. AIFF is still widely used today by audio professionals, along with the Waveform Audio File Format (WAV) and Digidesign's Sound Designer II (SDII). While there have been additional improvement in tangible formats (DVD, DualDisc, Blu-ray), the real leap forward was in 1993, when the MPEG Audio Layer III (MP3) successfully compressed audio files into a manageable size without rendering the sound quality so low as to be an unfaithful or unlistenable reproduction.
The MP3, in tandem with Internet technology, has obviously led to file sharing, and the myriad of opportunities and problems that ensued have forever altered the music industry. While no one can dispute the usefulness of the MP3, it is lamentable that it is quickly becoming the standard for audio consumption. You don't have to be an audiophile to hear the difference between compressed and un-compressed music.
All this begs the question of what's next for digital audio? Will consumers demand higher quality? Will lossy MP3s be the standard for decades to come? Or will the demand to fit more information in less space extend a tolerance for even a lower-quality format (or lower bit-rate MP3s)? It would be nice if, as professional music recording technology and fidelity standards continue to improve, consumers rightly clamor for an improvement in fidelity, either via format or, more likely, via technology that can handle more lossless files, like WAV and AIFF, in less space. Some people won't have an interest in improving the sound of their music beyond what MP3s can provide. As their iPod is able to hold more information, they are more likely to see this as an opportunity to fit more MP3s. But some will certainly trade off better quality for at least the same song capacity.
A good sign is Apple's development of the Apple Lossless format (ALE or ALAC, denoted by the .m4a extension), which is now in use for iTunes, both in converting CDs and for music purchases. This is still proprietary, though, and is not easily shared, especially onto PC and Windows-based computers. Certainly, more innovations are to come, and hopefully ones that support higher quality audio. Hopefully music lovers in the mold of Max Matthews and Norio Ogha are on the case. R.I.P., gentlemen.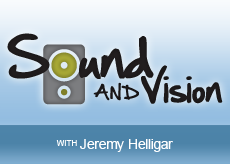 Love is in the air. I'm not just talking about that warm and tingly feeling that fills up the senses every year on February 14"if you're lucky enough to have your own funny Valentine. I'm also referring to the great 1977 Top 10 hit by John Paul Young, an immortal love song in a decade that was full of them. It's rhythm and romance at its catchy best.
In honor of V-Day, here are fourteen other great songs in the key of love. I've limited the romantic playing field to pop, rock and R&B singles from the last 50 or so years, leaving album tracks, country, jazz, the great American songbook, Beethoven, Liszt and Chopin for another list (maybe next year's). My favorites are always changing"by the week, by the day, by the hour. But if you're looking to set the perfect romantic mood on Valentine's Day, just let the music, this music, play.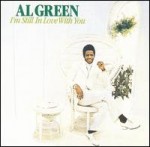 "I'm Still in Love With You" Al Green.
The greatest love of all is an everlasting one, and few singer-songwriters have nailed the subject as frequently and brilliantly as Green. This single, which went to No. 2 on Billboard's Hot 100 in 1972, is as timeless and immortal as the love it celebrates.
"The Air That I Breathe" The Hollies. "Sometimes, all I need is the air that I breathe, and to love you." Now that's crazy in love.
"Poetry Man" Phoebe Snow. It's hard to fathom that Snow, who also wrote this song, was only 23 years old when the song was a hit in 1975. Imagine any of today's twentysomething pop stars crafting anything so hauntingly gorgeous and grown up.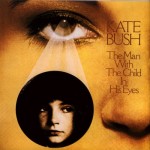 "The Man With the Child In His Eyes" Kate Bush.
A girl and her piano. Like the most effective love songs, there's an overwhelming aura of melancholy in both the production and 20-year-old Bush's vocals, which are at once delicate and sturdy. After the operatic weirdness of her 1978 debut hit, "Wuthering Heights," Bush floated back to earth in the most stunning way.
"Close the Door" Teddy Pendergrass. Sometimes it's all about sex. Incredibly, this 1978 single was the only solo Top 40 hit of the late Pendergrass's long career.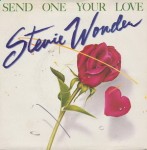 "Send One Your Love" Stevie Wonder.
Although this one has been more or less overlooked since it was a No. 4 hit in 1979, it's nearly as magical as "Knocks Me Off My Feet," an album track from three years earlier. A tip to all hopeless romantics: If you just called to say, "I love you," and you must do it with a Wonder song, make it one of the two.
"I Love You" Climax Blues Band. Everyone says, "I love you," but singer Derek Holt didn't until four minutes into the song"and then it was over. By saving the best for last on its 1980 single, which only went to No. 12 but was one of the biggest hits of the year, Climax Blues Band created a masterpiece of anticipation and romantic build up that goes out in a blaze of glory.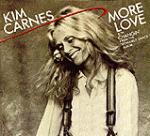 "More Love" Kim Carnes.
The irony! A songwriter as gifted as Carnes found her greatest success drastically reworking other people's music. Jackie DeShannon's "Bette Davis Eyes" may be the reinvention for which she's best remembered, but this cover of a Smokey Robinson oldie, which preceded the aforementioned hit into the Top 10 in 1980, is the one that gets under my skin and stays there.
"Love of a Lifetime" Firehouse. The ultimate hair-metal power ballad, from 1991, a few years after the genre peaked.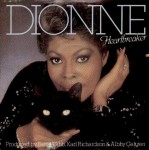 "Heartbreaker" Dionne Warwick.
Love is a beautiful thing indeed, sometimes even when it's in ruins. Of all the great love-song singles that the Bee Gees wrote for themselves ("How Deep Is Your Love," "Too Much Heaven") and others (Samantha Sang's "Emotion," Barbra Streisand's "Woman in Love," Kenny Rogers and Dolly Parton's "Islands in the Stream"), this one, in which sweet Dionne hints at possible stalker tendencies ("This world may end" not you and I"), is the one I always go back to.
"Harvest Moon" Neil Young. When I dream about love, this 1992 Neil Young masterpiece always seems to be playing in the background.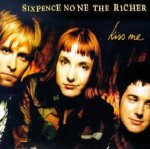 "Kiss Me" Sixpence None the Richer.
Michelle Williams's film career wasn't the only great thing to come out of
Dawson's Creek
. After the TV teen drama used "Kiss Me" on its soundtrack in 1999, it reached runner-up status on the Hot 100. More than any other song in the history of romance, this one makes me want to run out and fall in love.
"Can't Get You Out of My Head" Kylie Minogue. Sometimes the glow of love burns so much brighter with a fierce electro beat.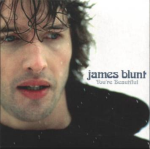 "You're Beautiful" James Blunt.
When it comes to love songs, they generally don't make them like they used to, but every now and then, modern love spawns an aural masterpiece.
Five Honorable mentions: "Angel" Anita Baker, "So Alive" Love and Rockets, "Love Is All Around" Wet Wet Wet, "Maps" The Yeah Yeah Yeahs, and "1 Thing" Amerie
What love songs will be on your playlist this Valentine's Day?