Lots of interesting little bits today, kiddos.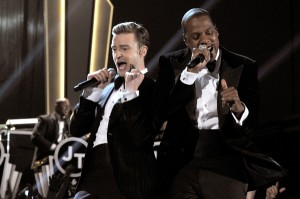 Timbuck and the JZA…what, I can't make up nicknames for popular entertainers that I hope will catch on, even though they're super-stupid and I know they won't? Fine, Justin Timberlake and Jay-Z (happy?) are reportedly planning a big tour together. Jay-Z guests on JT's new "Suit And Tie" and the pair have been appearing together a lot recently, most notably at the Grammys this past Sunday. Via Rolling Stone
Spin has neatly summarized the pop-up feud between The Black Keys' Patrick Carney and Leif Garrett Justin Bieber. Carney, cornered by TMZ cameras, let out a short dig at the pop's littlest sensation. Known lately for taking shots at some, uh, easy targets, Carney's remarks hinted that Bieber had been snubbed at the Grammys because the Grammys are for music. Conclusions drawn. Bieber hit back on twitter that Carney should be "slapped around haha." HAHA YOU ASSHOLE, I WILL HAVE YOUR LEGS BROKEN, is what we think he was getting at. Carney then invited a more intimate form of corporal punishment.
Phoenix has announced an impending new album, called Bankrupt! I can't imagine the title has anything to do with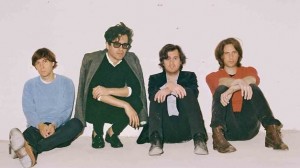 the French quartet's bank accounts, after the success (and double success if you count some mega licensing deals) of 2009's Wolfgang Amadeus Phoenix (named in tribute to Eddie Van Halen's son Wolfgang, I assume). Tour dates, track list, over at the AV Club.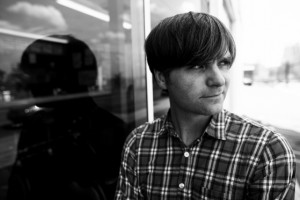 Despite the buzz, which itself was despite the consistent denials, Ben Gibbard has again refuted the notion of a new Postal Service LP. It is NOT GOING TO HAPPEN, MUSIC NERDS. Gibbard "broke" the "news" while announcing that there are two new singles, both to be included with the reissue of Give Up.
FYI, the new PS single is 1 of 2 new songs included w/ the Give Up reissue. Will be avail as separate downloads. Never a new full-length.

" Benjamin Gibbard (@Gibbstack) February 12, 2013
More like this: