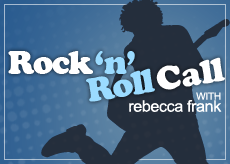 Having already offered up successful rock groups like Sum 41, Billy Talent, Finger Eleven and Alexisonfire, Canada is now bringing us punk group Broomfiller.
With energetic guitars and quick, straight-forward drum beats, Broomfiller's sound is reminiscent of bands like Anti-Flag, Alkaline Trio and MXPX. The vocals, provided by frontman Richard Leko, are characteristically punk: a style in which casual yelling is preferred over technically "correct" singing. But if you can't get behind that, you'll be happy to know that Broomfiller are not one-trick ponies. Their slower numbers, such as "One Last Time" and "I Won't Leave You There" from their 2006 album Enter the Storm, are closer in style to Nirvana and Staind. Leko's vocals are deeper and much more focused on these tracks, which are still strong even when up against the more complex structure of the group's fast punk songs.
After one listen to the intro of "Windsor Bukkake," you'll definitely begin to wonder what Broomfiller's live show must be like. One thing's for sure, these guys are no strangers to the road. They have toured extensively across Canada and the US since 2002, including spots on the Vans Warped Tour and performances at the International Pop Overthrow Festival and Canadian Music Week Festival.
In addition to touring and recording two albums, Broomfiller have been racking up awards in both Canada and America. They took home "Best International Artist" at both the Empire Music Awards and the Orange County Music Awards and were nominated for the same title at the Southern California Music Awards. They've also been nominated for "Best Punk/Alternative Group" at the South Bay Music Awards and "Best Independent Album" at the Toronto Independent Music Awards in addition to reaching the Top 10 of the Punk Charts three times and the Best of Rock Chart here on OurStage, where they stayed for fourteen weeks!
Get your air guitars ready and check out Broomfiller in the player below!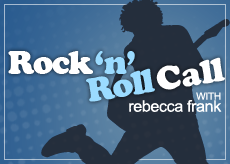 Having spent 11 weeks in our Best of Rock Charts, Canada's Shelter With Thieves just might be on their way to becoming rock royalty.
Like fellow Canadians Billy Talent, Shelter With Thieves boast expressive vocals against driving punk beats and aggressive riffs. And with a live show succinctly described as "fearsome," the group is known for being just as relentlessly vicious in their on-stage banter as they are with their performance.
Shelter With Thieves' latest release, Confessions of a Toxic Generation, features the songs "Ocean Graveyard" and "Riot Gear Fashion Show 2009," both of which are driving rock anthems just begging to be belted out from a crowd.
Unlike the majority of punk vocalists, frontman Mike Johnson actually has the chops to carry impressive melodies, adding a welcome change to a genre whose vocals are usually confined to exasperated yells. Confessions is not only well written, but also well produced, and earned them two Music Nova Scotia Award nominations, one for "Group Recording" and one for "Loud Recording".
After sharing the stage with everyone from Our Lady Peace to Slayer, the band has been working on an upcoming album with producer/Sum41 bassist Cone McCaslin and mix master Eric Ratz (Cancer Bats, Billy Talent). The record is titled Life Art and will be released soon! Until then, you can check out one of its tracks, "Chemicals" on the band's MySpace page.