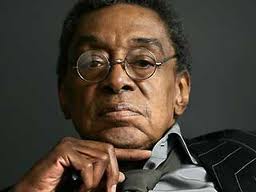 After the shocking news of Don Cornelius' death rattled the nation on Wednesday, many are left with heavy hearts and fond memories of a true trailblazer.
Thousands of mourners assembled around the nation to share memories of the man credited with bringing black entertainers to the national market at a time when racial tensions made it nearly impossible.  Some of our country's greatest music legends got their start on Cornelius' Soul Train stage; including Roberta Flack, who led a meeting at Al Sharpton's Harlem headquarters on Saturday. He didn't have a great big light telling him `Go over here, don't go over there, watch where you step, there's a hole right there.' He stepped," she said at the gathering.
Cornelius, seventy-five, died of an alleged self-inflicted gunshot wound to the head. Sources say he suffered from severe health problems, including dementia and possibly Alzheimer's. In recent years, he endured personal, legal and financial hardships.  His son, Tony Cornelius, spoke with Gayle King on Thursday. He had been very unhappy about things that had gone on in his life and his health. My father was extremely private, he said. Unfortunately, when you're a private person, you keep things inside¦Me, being extremely close to him, I could tell he was uncomfortable, he said.
Rather than focus on the tragic end of this legendary life, I asked a few industry insiders to share their thoughts on the impact of his contributions, and the legacy he leaves behind.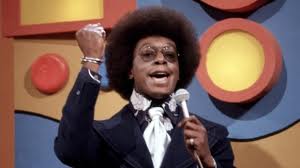 When I think of Don Cornelius, two specific things come to mind. First of all, he was a truly egalitarian host. He treated everyone who appeared on Soul Train equally, whether it was an A-list superstar like Aretha Franklin, an up and comer or one of the kids in the Soul Train dance line.
The other thing is that when we talk about the people who were responsible for breaking down the barrier between white and black in music, we usually mention musicians like Stevie Wonder and Michael Jackson. But we shouldn't underestimate the impact that Soul Train had in introducing black music to the masses. It wasn't just about one artist, or just one type of music, or even just one race. Don Cornelius and Soul Train, more than probably any other factor, showed the world how much variety and talent existed in black music, and by including white artists like David Bowie and Boz Scaggs, he introduced black audiences to performers they might not have been exposed to otherwise. For that alone, Cornelius will forever be one of the true pioneers of not only black music, but music in general. "Jeremy Helligar, Music Expert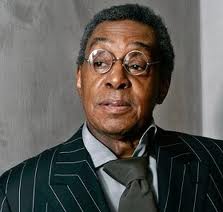 We can all remember watching regular folks dance down the Soul Train line, debuting new moves and new looks to a hungry audience. Fans held a Soul Train line in Times Square in Cornelius' honor on Saturday afternoon.
For me, Soul Train was all about the fashions. As a kid who was just dying to buy a pair of white bell-bottomed jeans or Daisy Duke shorts, and constantly eyeing the latest accessories, it was Style 101. And I remember being amazed at how choreographed the outfits were, almost as much as the dances. Dance shows were not an uncommon phenomenon in the 1970s and 80s, but Soul Train looked like no other. Thinking about it now, I have to give Don Cornelius a lot of props for being a decades-long trendsetter."Shirley Halperin, Music Editor, The Hollywood Reporter
Aside from his impact on the general public, he also affected those he worked with.  As much can be said about his strength in leadership as for his eye for talent.
There are countless words to say about Mr. Cornelius. I admired his boldness, work ethic and vision. What stood out to me over ten years of booking my acts on Soul Train Weekly Show, Soul Train Awards and Lady of Soul Awards was his team. Mr. Cornelius built and maintained a tight knit crew of really good people. They functioned as a family and demonstrated genuine loyalty. With Mr. Cornelius' leadership, they kept the shows going through the years. "Tony Ferguson, Chief Marketing Officer, Urbintra Entertainment Media Corp.
The thing that resonates more than the careers he launched, or the music he helped bring to the masses is the integrity with which he accomplished these feats. When faced with the same financial hardships that often force executives to compromise their original values, Cornelius never buckled to the pressure of the mainstream. Throughout his career in entertainment, he managed to maintain the same core values he built the Soul Train brand upon; passing up lucrative options to sell. Don Cornelius held tight to his convictions and stayed true to the brand he built, and in the meantime, empowered a generation to raise their voices. His passing leaves behind a legacy built on civil commitment, passion and perseverance; and begs the question, who will continue to carry the torch Cornelius bravely lit over forty years ago?