Don't believe everything you read.
No matter what the media say"and for more than a year now, they've been declaring Justin Bieber as big as, if not bigger than, the Beatles"Bieber Fever is no match for Beatlemania. Even if Bieber's new holiday album, Under the Mistletoe, which was released November 1, ends up being the biggest one ever (the first single, "Mistletoe," just debuted on Billboard's Hot 100 at No. 11, immediately making it the seventeen-year-old's biggest solo hit yet), remember this: The Beatles never released a Christmas album. (Thank God!)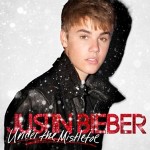 Obviously, Bieber Fever does have one thing in common with Beatlemania, a movement launched by The Ed Sullivan Show in 1964 that continued long after the Beatles broke up in 1970: girls, girls, girls (all screaming at the top of their lungs). They are the cornerstone of Bieber's success, but Beatlemania involved so much more than overzealous female fans caught up in the rapture of hot musical act.
Thanks to his largely underage female following, Bieber does reasonably well commercially, though he lacks the opening-week clout of Lady Gaga, Lil Wayne or even Coldplay (to name the artists behind the Top 3 debuts of 2011). In the US, he's sold some 5 million copies of one full-length studio album, three compilations and one EP. That may barely be on par with the sales standards set by pop's top divas, but it would put him in the running for modern pop's most commercially viable male star.
Still, Bieber is no chart phenomenon. For all of the hysteria he spawned in his first two and a half years in circulation, he only hit the Top 10 of Billboard's Hot 100 twice in his first eight tries. The highest-peaking of those was "Baby" (No. 5 in 2010), and both were collaborations with rappers (Ludacris on "Baby," Jaden Smith on "Never Say Never"), which means Bieber has yet to score a massive hit based on his star power alone.