Let's face it, sometimes the past should stay dead. But when an awesome musical artist fades from popularity, their fans later wonder, Where are they now?  You may not know it, but many artists you loved in the past are still hard at work writing new albums or preparing to tour once more.  Fortunately, you now have Second Coming to reintroduce you to some of your favorite acts of the last few decades and give you the scoop on what you can expect from them in the future!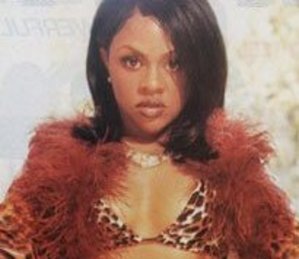 THEN: A protégé of the late Notorious B.I.G., Lil' Kim made her debut as a member of rap group Junior M.A.F.I.A in 1995. A year later, she reintroduced herself to the world as a solo artist by dropping her own album, Hard Core, and appearing on tracks by Mary J. Blige and Missy Elliott in 1997. The album, which was very accurately described as "gangsta porno rap" by US politician C. Delores Tucker, raised more than a few eyebrows. Kim's sophomore album, The Notorious K.I.M. (see what she did there?), reached No. 4 on the Billboard Hot 200 charts. The same year, she contributed to the anthemic "Lady Marmalade" cover sung by Christina Aguilera, Missy Elliott, P!nk and Mya for the Moulin Rouge soundtrack. She saw additional success with her duets with 50 Cent ("Magic Stick") and X-Tina again ("Can't Hold Us Down"), but her fourth album, The Naked Truth, didn't do so well, commercially. In 2005, she served  a year-long prison sentence for perjury. Four years later, Kim returned to the spotlight when she appeared on Dancing With The Stars and finished in fifth place.
NOW: Though she hasn't released an official album, Kim has been in music news lately, thanks to her ongoing rap feud with Nicki Minaj. Soon after accusing Minaj of stealing her style, Kim became the subject of Minaj's biting, diss-laden track "Roman's Revenge," which featured Eminem. Kim responded with a mixtape titled Black Friday, taking multiple shots at Minaj's album Pink Friday. The rap battle rages on, as Nicki has seen recent success with her Kim-targeted single "Stupid Hoe," and has named her sophomore album Pink Friday: Roman Reloaded after Roman, her angry male alter-ego who loves to hate on Kim.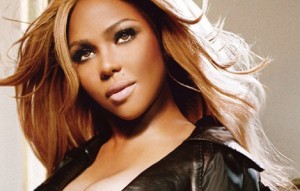 But, feuds aside, Kim's gearing up for a big year in 2012, including the release of her new album. She enlisted the help of rap heavyweights 50 Cent and Dr. Dre for the record, which has not yet been titled. Kim has also written a book, titled The Price of Loyalty, which is set to be released simultaneously with the album, as well been the subject of a documentary. According to ThisBeatGoes.com, Kim said the following about her book: When I did my book deal they were basically like ˜we want the Kim life story.' But my lawyers were like ˜no, no, that's like four different checks. 'Cause [my story is] to be continued, to be continued, to be continued.
It's everyone's favorite stripper quartet! Check out Lil' Kim's appearance in the video for "Lady Marmalade" below:
The Good
Thom Yorke tackles all the hits
Thom Yorke isn't exactly known for his blithe, insouciant demeanor. So seeing his herky-jerky freestyle dancing on Radiohead's video for Lotus Flower off their new record, King of Limbs, sparked the imagination of some clever fans. Now the Internet is abuzz with Thom Yorke memes dancing to anything from Single Ladies to Welcome to the Jungle. Behold the original video and our personal favorite below.
Rufus Wainwright has daughter with Leonard Cohen's daughter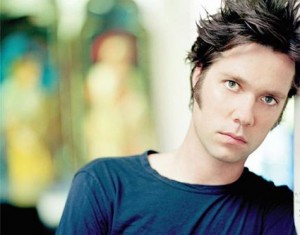 Rufus Wainwright announced the birth of his daughter, Viva Katherine Wainwright Cohen, this week on his Web site. Baby mama is no other than Lorca Cohen, daughter of the venerable Leonard Cohen. Between the Wainwright and Cohen songwriting DNA, this kid has no choice but to rebel and become an accountant.
The Bad
Coke strips the hip away from Daft Punk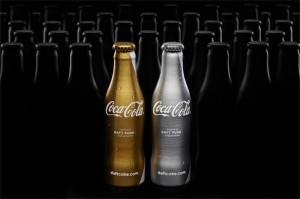 Coca-Cola, through some sort of deal with Satan, has convinced Daft Punk to team up with them on a limited edition run of Daft Coke. Look at it. It's supposed to resemble the French duo's helmets. This promotion is about as cool as your mom putting on plastic shoulder horns and telling people she's Lady Gaga.
Hold It Against Me finally gets a video release
It's here, and it's queer. Britney Spear's anticipated video for Hold It Against Me is a bizarre and befuddling montage of eyeless dancers, fighting Britneys and paint gun splatter. It's not really edgy or sexy"and for that reason, it's kind of perfect for the song. Watch it below and see if you agree.
The Ugly
Lil' Kim puts the "dis" in discussion of Nicki Minaj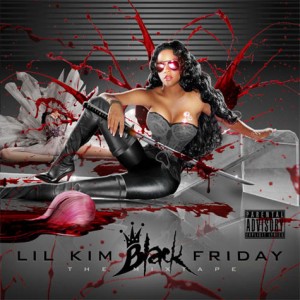 Lil' Kim minced no words in a recent interview with Rap-Up about her rival, Nicki Minaj. I just think that people give her more credit than she actually deserves, she gripes. The rapper went on to discuss her inability to listen to Pink Friday in its entirety, and how her beautiful fans told her to put a decapitated Minaj on the cover of her new mixtape, Black Friday. Now all we need is for one of them to make a video for it featuring a dancing Thom Yorke.
Justin Bieber gets himself kilt on CSI
If you heard what sounded like the collective caterwaul of millions of teenage girls last Thursday, it was because of this:
Miscellany