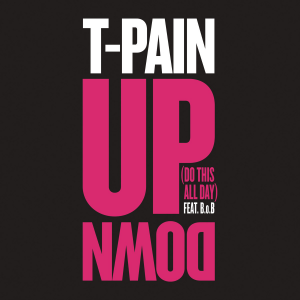 In the last decade of hip-hop, few artists have had as many ups and downs as T-Pain. Having come up during the heyday of vocoder/autotune, the Florida-bred emcee has struggled to find radio hits in recent years. Still, his tours sold out and offers to collaborate continued to roll in. T-Pain kept quiet, working on major singles as opportunities arose, and now it seems he's finally set for a comeback with his new single, "Up Down."
Time can change a person in many ways, but those worried T-Pain would abandon his love of vocoder can rest easy knowing the rapper's signature robotic voice is still completely intact on his new material. "Up Down" pairs Pain with Atlanta kingpin B.o.B. for a track about the girls at clubs that make you want to spend all of your money. It's catchy, simple, and complete with a great hook. You can view the song's official lyric video below.
T-Pain has certainly taken a major risk by refusing to change his vocal approach over the years, but "Up Downs" is proof enough he still knows how to craft a radio/club-ready hit. This track might be forgotten in a year, but it will certainly help T-Pain regain his credibility in the urban music scene. Comment below and let us know your thoughts on the performance. (more…)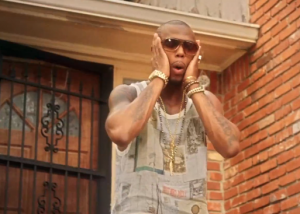 Atlanta-bred rapper B.o.B. has partnered with 2 Chainz to release a video for their latest collaborative effort, "Headband."
Debuting online within the last 24 hours, the official video for "Headband" features one of Bobby Ray's simplest concept to date. Forget about the larger-than-life shots of luxury, travel destinations, and the like. This time, the man who gave us "Nothing On You" performs around what appears to be his house, while 2 Chainz relaxes in a lawn chair surrounded by synchronized sunbathers. It's as odd as it sounds, and thoroughly entertaining. You can view the video below.
B.o.B. is reportedly working on a new album, but no information has been confirmed at this time. Stay tuned for further updates in the weeks ahead. (more…)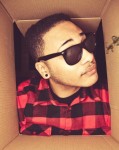 A few weeks have passed and now it's time once again to take a look at the mixture market. Huge releases have been arriving nearly every day, and a lot of big names are still planning to drop records before the year comes to an end. I think Chief Keef may have proven he has a classic on his hands with the Finally Rich snippets that arrived online this morning, but we still have a few weeks before we'll find out.
In this edition of Mixtape Mondays we'll be discussing a few notable names, as well as OurStage favorite Jitta On The Track and the impending release of Alphabet Soup. If you have a new track or mixtape you want featured in this column, email jshotwell@ourstage.com and I'll do my best to include you in an upcoming article. (more…)