The Good
Justin Bieber premiers Boyfriend video
OK, so we know you're not here to read words. In fact, you probably skipped this paragraph altogether and went straight for the video below. That's cool. So maybe while you're down there watching the Biebs grope and be groped, we'll hang out up here and say whatever we want to say ¦ or maybe we'll go watch the video, too. #eatinfondue4ever
Annie Clark and Merrill Garbus keep it real
Noisey, Vice's music channel, does this thing where they get two artists to interview each other. In this case, St. Vincent's Annie Clark and tUnE-yArDs front woman Merrill Garbus sat down in an alley and talked about ugly music, playing the fiddle, working with David Byrne and uh, well ¦ lovemaking of the bum. Watch below.
The Bad
Kris Allen busted for busking
American Idol winner Kris Allen thought it might be a good idea to tell his followers that he'd be busking on the Santa Monica pier, when ole Johnny Law had to show up and harsh his buzz. Watch the lamest cop in the world shut it down in the video below.
Kevin Jonas gets E! reality show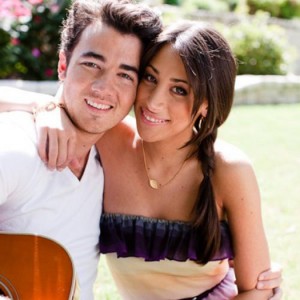 And so begins the downward spiral that plunges the Jonas Brothers into ruination. OK, maybe we're being a little melodramatic. But reality shows do tend to be the stomping grounds of B and C-listers. This one, produced by Ryan Seacrest and called Married to Jonas, follows Kevin and his wife Danielle through their married life, and also shows all three brothers recording their next album. Will it be better than Living Lohan? We'll have to wait and see now, won't we?
The Ugly
The Wanted say crazy stuff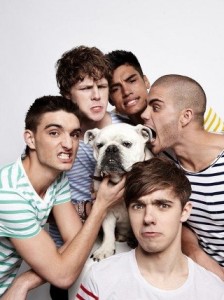 The men of The Wanted don't seem to care what comes out of their mouth, which is refreshing in a way. Unless you're Christina Aguilera. The British band had no kind words for The Voice judge, calling her a b and saying she was nothing special to look at. And there's more where that came from. Read all their questionable quotes here.
Young Chop don't like Kanye West
Young Chop was not happy when he heard Yeezy's remix of I Don't Like, a track he produced with sixteen-year-old rapper Chief Keef. Chop threatened to sue West for manipulating his track without permission, and adding to a beat that was f"king hard by itself. We've got both tracks below. Tell us which one you don't like.
Miscellany